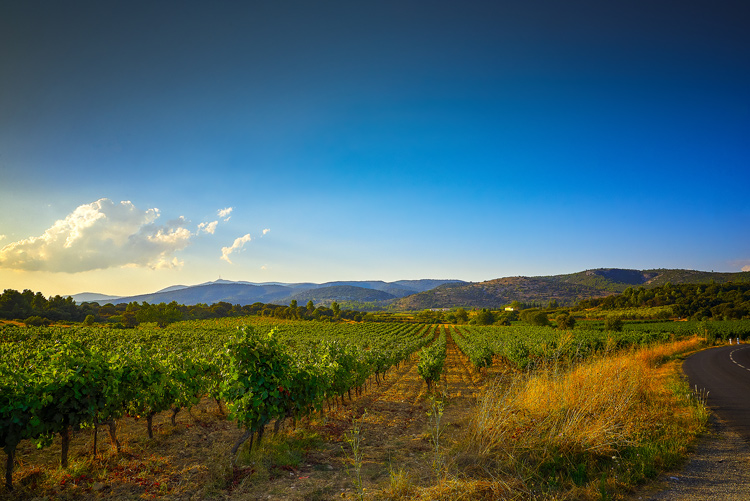 Buying Property In Occitanie
Interested In Buying Property In Occitanie Property
Occitanie, the new French region comprised of the old regions of Languedoc-Roussillon and Midi-Pyrénées, offers almost too much choice of destination for anyone looking at buying property in Occitanie France. These newly amalgamated regions have always been popular with property buyers and nowadays many overseas visitors arrive to buy property in Occitanie. It's the landscape, the climate and the property prices that attract property buyers to this region. Although property prices are not as cheap as in the other popular French region of Nouvelle-Aquitaine, the additional guaranteed sun and warmth and the drama of the landscape make many people consider it worth paying a little extra to buy a property in Occitanie.
Living In Midi-Pyrénées
The old Midi-Pyrénées consists of eight departements, Haute-Pyrénées, Gers, Tarn-et-Garonne, Lot, Aveyron, Tarn, Haute-Garonne and Ariège. Each of these departement would make a wonderful home for anyone thinking of living in Midi-Pyrénées.
The departements cover an area extending from the bottom edge of Limousin and the Auvergne right through to the Spanish border. The landscape varies across the area ranging from gentle hills and valleys with slow flowing rivers through to volcanic plateaux, limestone plains and gorges and down to the Pyrénées mountains. Climate is different too throughout this large area of France and although most of the departements enjoy sunny, warm summers, the winters are markedly different as you move from the northernmost departments to the southern ones, with the presence of snow becoming more and more prevelant as you get closer to the mountains.
With a varied landscape and climate comes a difference in lifestyle between the departements. Toulouse, in Haute-Garonne, is the capital of Occitanie and is a lively, young city. Apart from its beautiful architecture, which famously glows pink as the sun sets, it is also a centre of art and science and the major centre of employment. With a population of 470,000 Toulouse contrasts with the whole departement of Aveyron, in the north, which has only 250,000 inhabitants although it is the 5th largest departement in France. Similarly Ariège, in the south has a small population of only 152,000. Almost inevitably, the smaller the population the more peaceful the lifestyle. So if you are thinking about buying a property in Midi-Pyrénées you really need to know what you are looking for because almost anything is possible!
Living in Languedoc-Roussillon
The old Languedoc-Roussillon is smaller in size than Midi-Pyrénées and consists of only five departements: Pyrénées-Orientales, Aude, Hérault, Gard and Lozère and stretches from the Spanish border through to Provence. Other than Lozère, in the north of the departement, the other four all sit alongside the Mediterranean and also offer a beautiful inland landscape of mountains, forested hills, gorges, fields of lavender and olive groves.
Living in Languedoc-Roussillon gives its inhabitants a huge range of lifestyles. The major cities in each departement are quite different in nature. Perpignan, capital of Pyrénées-Orientales has a Spanish air to it and boasts the ability to be able to offer wind-surfing at the sea in the mornings and skiing in the mountains in the afternoons. Carcasonne, not the old city but the new one built alongside the famous monument, is the capital of Aude. Exciting Montpellier is the capital of Hérault and boasts the youngest population of any city in France. The Roman city of Nîmes is the capital of Gard and the sleepy town of Mende reflects the more rural nature of Lozère. Away from these cities most of Languedoc-Roussillon is rural in nature with lovely medieval villages nestling amongst the vineyards and livelier market towns such as Pezenas and Uzès attracting tourists from all over the world.
The region of Languedoc-Roussillon enjoys 300+ days of sunshine with cooler temperatures in the northern part of each departement. Summer days along the coastal plain are often in the mid 30's and even in the winter I have enjoyed lovely days along the beach with temperatures definitely warm enough to sit in the sun and enjoy an ice cream. However, some winter days can be very cold especially anywhere affected by the winds of the Mistral or Le Vent Tremontane. The warm, sunny days throughout most of the year mean that life is lived very much out of doors in all the departements of the old Languedoc-Roussillon. Sitting in the sun with a glass of wine at pavement cafes, swimming in the many rivers or just lazing in the garden are all typical ways of spending time in whichever departement you live. However, if you are close to the coastal plain then everything that the Mediterranean has to offer is yours. Days on the beach, sailing, swimming, beautiful restaurants where you can enjoy dinner while watching the sun set over the sea.
A rural lifestyle amongst olive groves, chestnut forests and lavender fields or the full Mediterranean experience, either way of life can be yours when you buy property in Languedoc-Roussillon.
Buying Property In Occitanie
The region of Occitanie covers such a large part of France that it is difficult to sum up the property market in Occitanie in a few words. Buying property in Occitanie provides a huge range of possibilities. Every type of property is available in some part of the region but some departements have properties that differ from others.
Along the coastline of Pyrénées-Orientales there are new apartments with small studios and I bedroomed apartments costing around €100,000. In Ariège and Haute Garonne there are ski apartments at around €150,000 and inland in Hérault there are newly converted apartments for sale in old winegrowers complexes. Most towns throughout Occitanie are a good hunting ground for apartments priced from €50,000. Such properties can be ideal as 'lock-up-and-leave' properties for holidays especially if they are well placed to give easy access to an airport making long weekends in France a possibility. In the mountains of the Pyrénées there are many mountain houses for sale in all states of repair but something small and ready to move into will cost around €150,000.
With so many French vineyards in many of the departements there are hundreds of lovely village winegrowers houses for sale from €100,000. These charming properties make delightful homes being based in the centre of the local community. The popularity of Occitanie, especially the areas close to the coast, means that there has been a lot of new house building in recent years providing a host of resale bungalows, houses in gated developments and architecturally beautiful villas. Each of the departements has delightful character cottages and farmhouses, some with pools, some with river frontage and some with amazing mountain views. In the more rural parts of Occitanie you will find an amazing selection of very tempting houses for sale from €200,000. For anyone with a larger budget you really can have your pick of location and property. In the sought after areas, such as Uzès in Gard, there is an abundance of beautifully restored large character houses for sale from €500,000 and throughout the whole region there are exciting chateaux, watermills, manors, wine estates and gate complexes.
Buying Bargain Property In Occitanie
Despite the huge attraction of Occitanie bargain property is for sale in all the departements of this region. For anyone, thinking of buying property in Occitanie with a budget of up to €150,000 there is a huge variety of possible houses to buy. Whatever your budget, buying a property nearly always involves making a compromise of some kind. If you are looking for a bargain property in one of the most favoured parts of France then it is best to be flexible and prepared to consider houses that may not at first seem desirable.
One style of house that many U.K. property buyers tend to ignore is the French village house. In the south of France most village houses were built without gardens, after all, if you were out all day in the vineyards why would you want to have a garden to worry about as well? U.K. buyers often dismiss such properties as they probably do not fit into the British dream of a house in France. However, these old winegrowers houses have spacious rooms, loads of character, are in the centre of the community and often have the possibility of creating a garden on the roof. These sun terraces are wonderful as they offer views over all the local roof tops, the vineyards beyond, are obviously very secluded and enjoy sun for every hour of the day that it is out. So, if you are looking for a bargain property in Occitanie do consider such properties which start from around €150,000. Smaller village houses can be bought from €75,000.
If you are looking for a bargain property in Occitanie and are prepared to look away from the Mediterranean coast then there is a large choice of rural cottages and farmhouses starting at less than €200,000. Departements such as Ariège, Gers and Haute Garonne all have a good selection of such houses. If you find a property you fall in love with in a good location you may need to be prepared to do some work to it but if you search hard enough there are certainly some charming small stone properties for sale for around €120,000 which may only need a few little touches to make them feel like home.
Buying A Special Property In Occitanie
Special properties are for sale at prices to suit the budget of anyone wanting to buy property in Occitanie . Sometimes it's the property itself that deserves the classification of special and other times it's the location. There are certain locations that always attract higher prices than similar properties in less desirable places. Houses with views of the mountains or the coast, houses with access to the sea and to skiing, houses in places like Uzès, all will carry a surcharge and it is when you find something in a special location at a bargain price that you have got a special property!
I can think of a 2 bedroomed house on the banks of the River Lot for €160,000, a restored watermill in Gers for €360,000, a 1 bedroomed apartment in Uzès for €130,000 and a mountain chalet in Ariège for €150,000; all of these I would classify as special properties because their price is so special in relation to their location.
Other special houses in Occitanie must be those luxurious properties that dreams are made of. There are chateaux starting from around €1.5m, massive and profitable gite complexes from €1m, huge business properties with up to 21 bedrooms, manors from around €400,000 and stunning Provençal style mas starting from €500,000. If you are looking for a special property in this price range you will find that you are spoilt for choice! The other good news is that these wonderful properties in Occitanie, although highly priced, are very much better value than anything similar in neighbouring Provence.