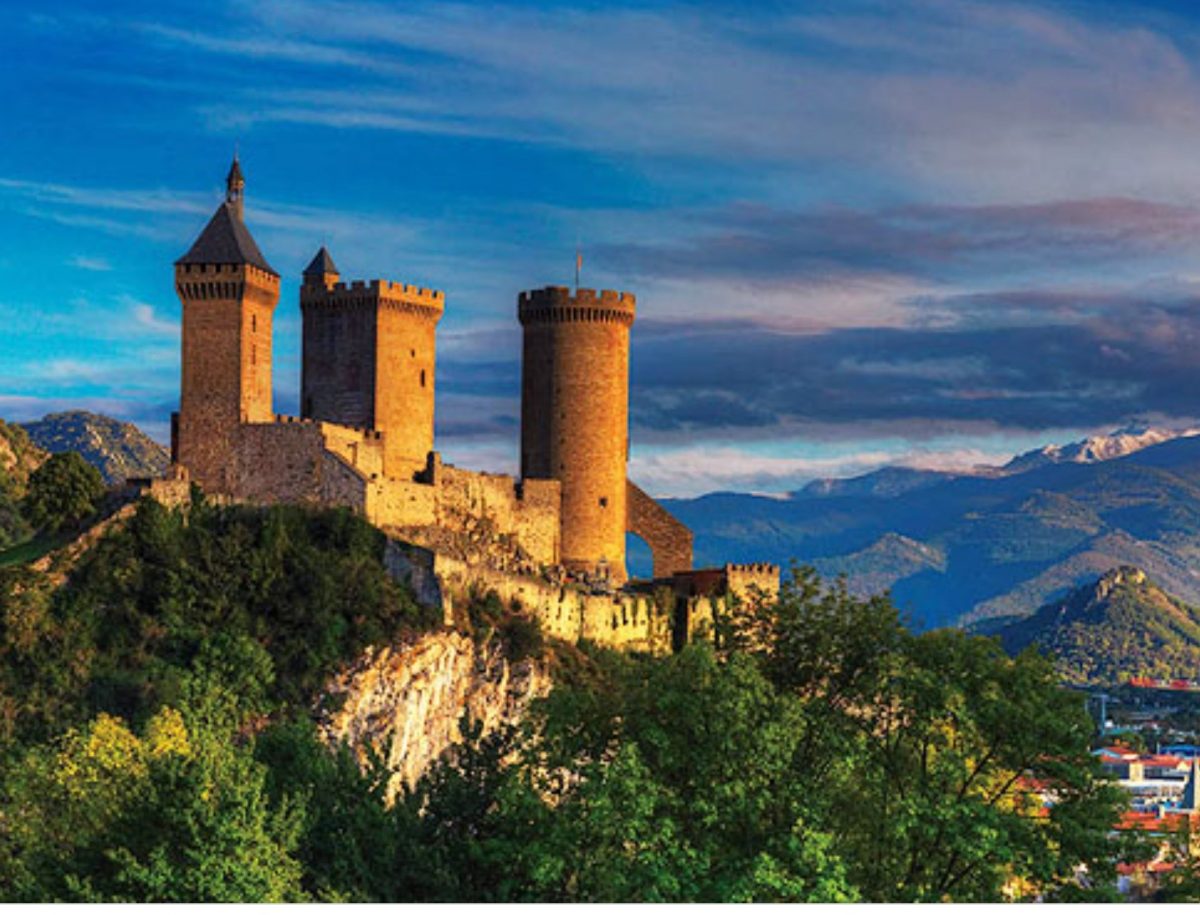 Calling All Winter Sports Lovers – Ski Property Ariège
The Dream Of A Property Near The Ski Slopes
Who isn't fascinated by the Winter Olympics and how many of us dream of owning our property on the ski slopes. Unfortunately a ski chalet is often an unaffordable luxury for most of us but if you consider moving away from the Alps to the Pyrénées, there is some very good news. Let me introduce you to Camurac which is situated in the hills of the Sault country and only 10 minutes away from the office of our partner Estate Agents in Ariège who have a good selection of French properties for sale close to the ski slopes. The resort is dominated by the peaks of St. Barthélémy and Soularac at 2,348 meters and is a delightful family resort with 15km of pistes from 1,600-1,800m. Buying a French property in this area means you can access skiing from mid December until mid March and currently there is 120cm of snow on the slopes. The Nordic area for cross country skiing and snowshoeing, covers 9 km, downhill ski enthusiasts benefit from 11 marked slopes (2 green, 5 blue, 2 red, 2 black) serviced by 4 ski lifts. Beginners and children are also catered for with a ski school, toboggan run, beginners' area with rope tow and ski kindergarten.
Enjoy Winter Sports From Your House In Ariège France
This year the slopes are scheduled to close on the 11th March so maybe there's not enough time for you to enjoy winter sports from your house in Ariège this winter but when you see the amazing value properties offer in and around Camurac, you may well wish to buy a property in Ariège in time for next year's ski season.
And When The Skiing Is Done
The nearest town to Camurac is Foix which is set deep in the upper Ariège valley with outstanding scenery and lush green mountain pastures. The town offers an interesting mix of architecture typical of an area that has incurred cross border fighting and enemy control over the centuries. There are pretty alleyways with medieval houses, boulangeries, patisseries and brocantes and the old market square with its quaint cafés and boutiques and the perfect place to take a coffee break. High above the town sits the old medieval Chateau of Foix, home to the Cathares in years gone by. It sits proudly on a hill, surrounded by mountains and looks down on the roofs of the old town and the confluence of the rivers Ariège and Arget Foix is a small city with a big personality and a lovely place to while away your days of the slopes. Being surrounded by mountains it is a true gateway to the Pyrenees.