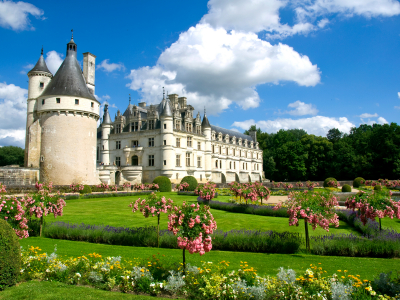 Top End Buyers Head To France
Buyers of luxury homes in France and going to have to compete
UK property buyers have always had a love affair with France. It has appealed to those on small budgets and those looking for luxury and maybe a sense of history. Never has there been a better time for buyers of such property to look for a home or investment in France. Quite simply, there are three main reasons for this:
The French government, in trying to cut its debt, is selling some of its state owned properties, in fact, thousands of them, worth an estimated 190 billion euro. So there is an abundance of wonderful historical buildings on the market. And you don't even have to go to the State to buy such homes, private owners of wonderful, character properties, similarly victims of the economic climate, are selling their family homes too.
Buying now could be a wise decision as Chinese millionaires are rapidly buying up some of the best homes in France. Its the first time that buyers of luxury homes in France are going to have to compete with such buyers from China. Following the growing trading links between the two countries and the huge investments being made by the Chinese into France many of the Chinese ex pat community are seeing a property in France as a good investment against failure of the Chinese economy.
French mortgage rates are amazingly favourable. In fact starting at 1.97% they represent the best rate for 70 years.