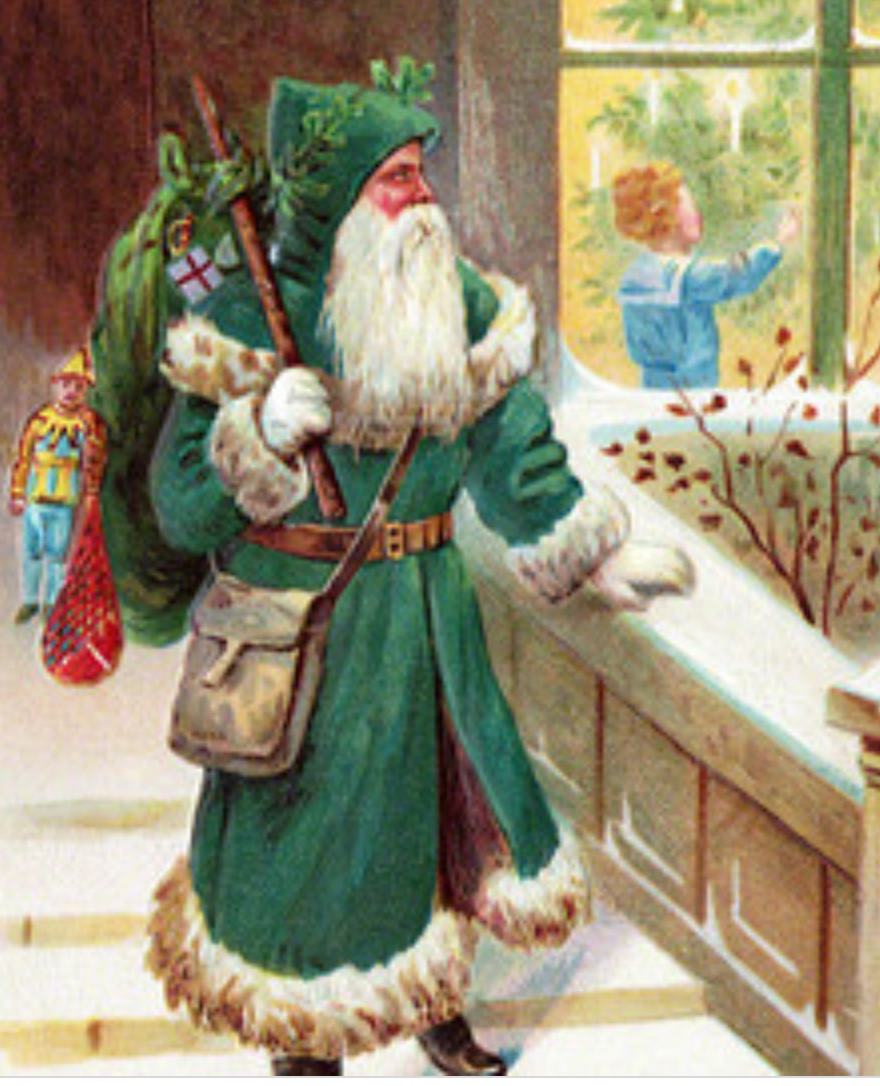 Christmas In France
Owning a property in France is a wonderful experience all year around but enjoying Christmas in your own home in France is a very special treat. Despite France being so close to the U.K. Christmas in France is very different to Christmas in the U.K. For me the greatest difference is the lack of panic and stress. There is a definite absence of deadlines. Different parts of France celebrate in slightly different ways and on different days and even within the same region there is flexibility about the festivities. There is no pressure to get Christmas cards sent early in December, a vast number of presents bought, wrapped and heaped around the tree by Christmas Eve or even to cook a certain meal on a certain day. Buying a property in France could allow you to enjoy a more peaceful Christmas in future.
Christmas At Home In France
So, if you buy a house in France what could you expect from Christmas?
 Your French property will not be decked with loads of Christmas cards from your French neighbours and friends. However, throughout the month of January you may receive a few cards wishing you 'Une Nouvelle Année'. It's so lovely to use the quietness of January to send a little card and message to your friends.
If your French property is in the north the children are likely to receive presents on the Feast of St. Nicholas on the 6th December. If your house in France is elsewhere presents may be given on Christmas Eve or on 6th January, to celebrate the Feast of the Kings.
Generally presents are only given to children, which greatly limits the cost and stress! Neither enormous sacks nor small stockings are used, instead traditionally clogs were put by the fire to be filled with little presents from Père Noël. Nowadays the clogs seem to have changed to trainers but still the suggestion is that there will not be heaps of large presents!

Christmas Traditions
Once you own a property in France and spend your first Christmas in your new home you will be able to enjoy a very different Christmas. The most noted differences are:-
All letters sent to Father Christmas legally have to be answered with a postcard which can drive the postman mad but does delight the young recipients.
Most hamlets,villages and towns will have a life-size créche (nativity) set up in the centre of the community as well as a Christmas tree.
Christmas decorations are put up later than in the U.K. but usually stay up until 'Le Chandeleur', forty days after Christmas.
Père Noël is often dressed in green robes, the traditional colour used in the U.K. until we began to adopt the red robed Father Christmas brought to us by Coca Cola in the 1930's.
Most families enjoy the special meal of Christmas on Christmas eve, often after returning from midnight mass. A wonderful idea this as it leaves you free to relax in the beautiful surroundings of your cosy French property on Christmas Day. Boxing Day is not a public holiday in France hence the need to avoid exhaustion on Christmas Day.
The final celebration of Christmas is the Feast of the Kings which is celebrated on the 6th January with the sharing of 'La Galette des Rois'. This is an almond paste cake which contains a special tiny ceramic figurine. He who gets the piece of cake with the figurine is King or Queen for the night and gets to wear a special crown. Every house in France will enjoy this celebration except for the President who is not allowed to become King for so has no figurine in his galette!
Santons, 13 Desserts Of Provence and Bûche de Nöel
Indulge me as I recall some of my special memories of the many Christmases spent in my house in the south of France. Firstly the santons, little terracotta figures which are set up in specially created tiny mountain settings and often replace the traditional crèche. These figures not only depict the traditional nativity but also include all the people you would be likely to meet in an old village – the baker, the miller, the knife grinder, the café owner, the teacher, the priest, the laundry lady, the lavender gatherers etc. Many families slowly add to their own collection of these beautifully created figurines which you can either buy in raw terracotta form or ready painted from many of the special Christmas markets.
In Provence the tradition for the Christmas meal is to have 13 desserts on the table to enjoy after the main course. This number represent Jesus Christ and the apostles and they consist of a selection of dried fruits and nuts, fresh fruits and tasty little sweet treats. We used to have such fun thinking of thirteen different dessert treats that could be eaten after a large meal! As well as all these desserts every family will also enjoy a Bûche de Noël, the traditional French Christmas cake which represents the Christmas log which in olden days was kept burning all Christmas to bring good luck to the house for the following year.
Christmas need not end with a French Home!
With so many wonderful traditions to enjoy when you own a house in France now is a good time to think about buying one ready for next year. Check out our selection of properties below or contact us. We would love to share our knowledge and experiences with you.
Search our website for more French properties for sale…hey enjoy Christmas