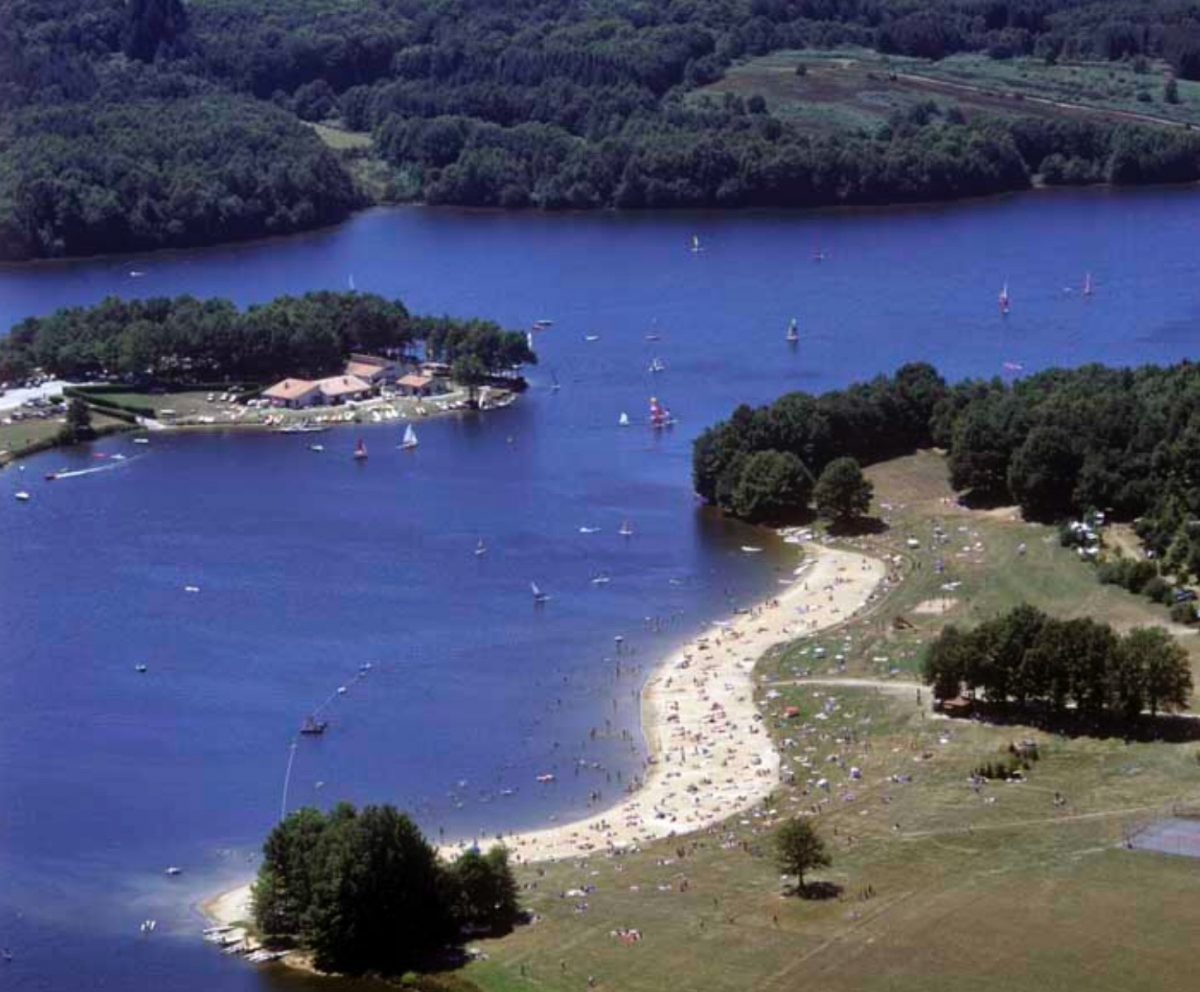 The French Lake District – Limousin and Haute-Charente
The Lake District of France
The Limousin and Haute-Charente are known as the Lake District France. A name well deserved as apart from the large and well known resort lakes, Limousin alone boasts more than 23,000 smaller lakes. The small lakes and ancient ponds are all natural features whereas the large resort lakes were created in the 1980's to bring tourism to what was an overlooked area of France. Despite losing a lot of agricultural land to the project, developing this area to become the Lake District of France has certainly had the desired effect of attracting increased numbers of visitors. Not only has it attracted holidaymakers from France and overseas, it has also attracted lots of people looking to buy French property. Property buyers can choose from a property with easy access to a resort lake or even with their own smaller lake. A lake of your own is dream for many fishermen and in this part of France it is an affordable dream with lake properties starting at around €50,000.
Resort lakes in France
The largest resort lake of Haute-Charente is Lac Lavaud which has beaches, bars and boats and Lac Mas Chaban which is quieter and ideal for fishing, bird watching and gentle relaxation. In Limousin, on the border of Haute Vienne and Creuse is the massive 1000 hectare Lac de Vassiviere, certainly the largest resort lake in Nouvelle-Aquitaine. The lake has 45 km of shoreline and an island of 75 hectare. It boasts every kind of water sport, beautiful beaches, pleasure boat trips to the island and lots of cafés and bars plus the most amazing sculpture trail and even a lighthouse! Further north is Lac Pardoux, my favourite lake! Although smaller than Lac de Vassiviere to my mind it is just the right size for relaxing by.
There are some busy beaches with water sports and ice cream parlours and smaller little bays where you can get away from everyone and sit in the shade reading a book. Families with young children are particularly fond of the lakes as they are much safer for little ones than sea swimming. Safe as they are, most of the lakes that offer swimming opportunities have lifeguards in duty throughout the summer months. Being close to any resort lake is a good place for a holiday home in France and also offers exceedingly good potential to use your house as a holiday let too.
Lake and River Fishing in France
For people more dedicated to fishing than swimming then being close to one of the numerous smaller lakes of Nouvelle-Aquitaine is attractive but not so attractive as owning your own lake and this is truly possible in Limousin or Haute-Charente. For those who don't like fishing a house with your own lake is simply a joy; imagine a little boat, a good book and a glass of wine! No wonder lakes for sale tend to sell quickly. It is, however, still possible to buy a lake with a cabin €50,000 or houses with lakes from €250,000.
Fishermen also flock to this part of Nouvelle-Aquitaine for the river fishing. The rivers Vienne and Charente which run through this area offer pike, carp, perch, zander, chub and roach fishing as well as some trout. So, whether you prefer lake or river fishing this part of Nouvelle-Aquitaine is a fishermen's paradise.
Click here to search our website for French Chateaux
We would love to share our experience with you, especially as Dan here at Healey Fox is a keen fisherman! Have a look at our lake properties in France and call us for a friendly chat or search for French properties on our website.
Search Healey Fox For French Property