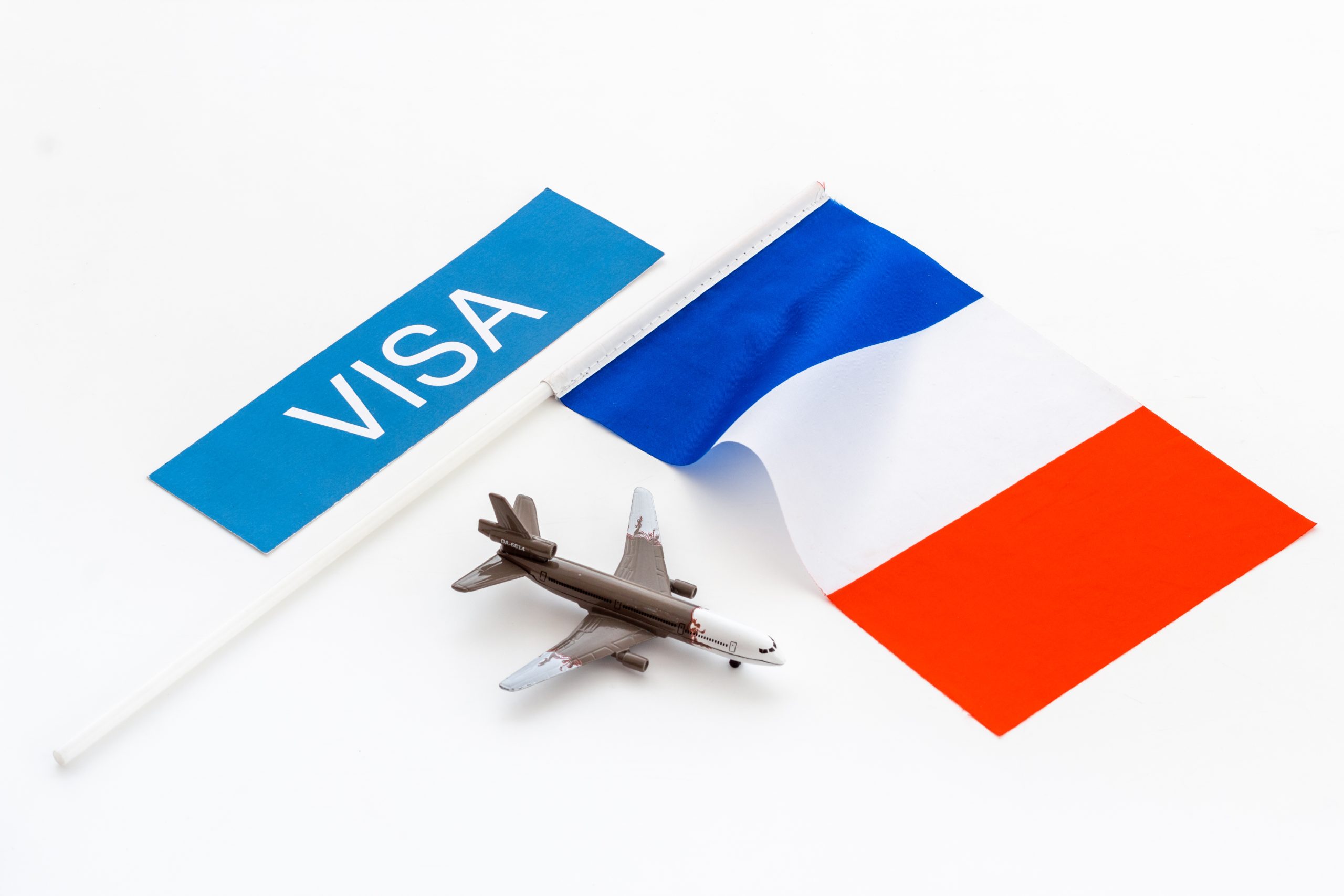 French Visas For International Property Buyers
Most Common Visas For International Buyers
Since Brexit, in order to remain in France for longer than the allowed 90 days in any 180-day period, you would need to get your hands on a visa before travelling.
Having a visa is now an obligation is you wish to remain in the Schengen area, including France, for longer than the allotted period of 90 days. Before travelling out to France, you would therefore need to be equipped with a long-stay visa. Different types of long stay visas can be delivered according to the applicants situation:
–        For personal reasons such as family reunions, retirement etc..
–        For business reasons such as starting your own business, paid employment etc..
If you main goal is to permanently reside in the country, you would need to apply for a long-stay visa equivalent to a resident permit, or visa de long séjour valant titre de séjour in French, VLS-TS for short.
The VLS-TS allows British nationals to remain in France between 3 and 12 months, and grants them with the same rights as other holders of a temporary residence permit or multi-year residence permit. This also enables the holder to apply for a residence permit, or carte de séjour in French, at their local prefecture if they wish to remain in France after the allowed 12 months.
Where to apply for my VLS-TS?
Applications must be submitted to the French embassy or consulate in your country of residence. Processing times depend on the applicant's nationality, the main purpose of the stay and the local issuing conditions. So make sure you apply well in advance of your travel date.
Upon arrival
Visa holders must validate their visas online within three months of arrival on the Foreign Nationals in France website. This step must be taken as it entitles holders to lawfully remain in France for the visa's entire validity period, and to leave France without asking for a return visa.
What documents do I need to provide?
Visa pre-requisites vary according to your situation and to what type of visa you are applying for. For example, if you are applying for a VLS-TS 'visitor' visa, the main documents you would need to provide are:
-A travel document, issued less than 10 years ago, containing at least two blank pages, with a period of validity at least three months longer than the expiry date of the visa requested.
-Last 3 months bank statements as evidence that you have enough funds for the whole duration of the stay.
-Proof of accommodation in France.
Private Health insurance covering the entire validity of the visa (up to 1 year) for stays of over 6 months, except for retirees receiving a British retirement pension who may provide the S1 Form delivered by the NHS.
These situations are the most common, but your visa requirements could vary depending on your specific circumstances so please don't hesitate to get in touch if you have any questions.
Article Provided by Anglo French Help – https://anglofrenchhelp.com/
Sources:
https://www.welcometofrance.com/en/fact-sheet-different-visa-categories
https://www.welcometofrance.com/en/fact-sheet-different-visa-categories
https://www.welcometofrance.com/en/fiche/long-stay-visa-equivalent-to-a-residence-permit-vls-ts
https://www.campusfrance.org/en/how-to-validate-your-long-stay-visa-visa-long-sejour-upon-your-arrival-in-france