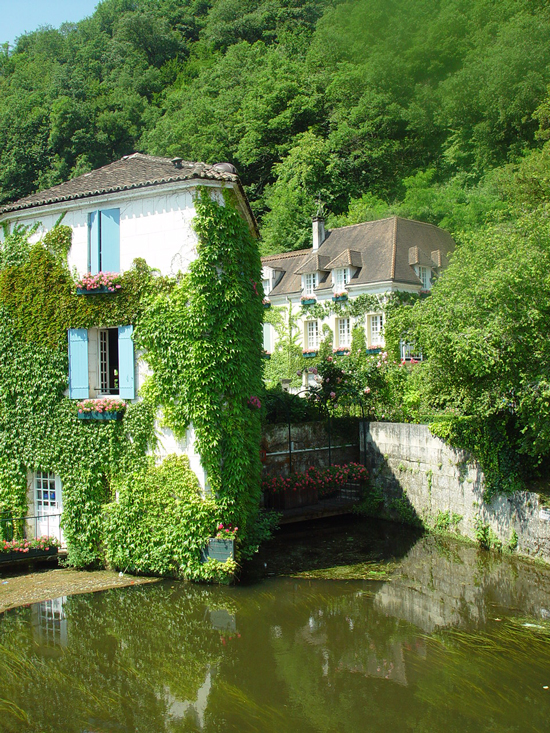 Is Now A Good Time To Buy Property In France?
There's Never Been A Better Time To Buy French Property
Even though FNAIM (the professional organisation for French estate agents) is predicting an increase in property prices this year, the price corrections experienced after the financial crisis coupled with years of flat or slow growth, now mean there are some seriously great value gorgeous properties on offer across the French regions popular with our clients.
Furthermore, the ongoing Brexit discussions regarding Britain's departure from the EU and the upcoming changes this will lead to on the island of Great Britain makes many of us desperate to maintain a link with mainland Europe and heading out to buy a French Property is one way to stay European.
Before making the decision to head out to buy a French property do think carefully about where you want to live, the type and size of property you would like and most importantly your budget. If you are planning on raising finance to buy a French property then it's wise to contact a mortgage partner before you start to search for a property. With an 'offer in principle' in your hand, French estate agents will take you much more seriously. After all, they don't want to waste their time showing wonderful houses to people who are not in a position to buy. Lovely properties at good prices sell quickly and if you are going to buy a house in France then it's good to know that you got a bargain.
How To Buy French Property
With your finances in place, the next thing to do is to make appointments to view properties. It is normal for French estate agents to allow half a day for an initial appointment. They will normally request meeting you in their office, which allows you to ascertain that they are legally registered and a bona fide professional business.
The meeting is also the time for the agent to get to know you better. For them to help you buy a French property to suit your needs they need to be able to match your property requirements to one of their numerous houses. They will know their houses well so before you set out to view properties in France they will want to get to know you too.
When viewing French properties for sale you must give the agent useful feedback. It is no good pretending that you love a house if you don't. Feedback allows the agent to get a clearer picture of the house you are looking for. Don't spend your viewing time taking pictures, don't get your tape measure out, just concentrate on why it feels right, nearly right, wrong or totally wrong and pass this information on to the agent, out of earshot of the vendor. If you find the house you want to buy then do remember that a French estate agent is far more qualified than a U.K. agent and will be able to assist you throughout the purchasing procedure.
The Legal Process Of Buying A French Property
Having decided to buy a French property there are likely to be some questions you need answering. Many of these may be answered by the estate agent but if not, he or she will get the answers for you from the vendor or other authorities. With your questions answered, you may want to negotiate the price. Again, the estate agent will assist with this. They know the vendor and will probably already have had a discussion about the lowest price they are willing to accept.
Although a French estate agent works for the vendor, do not forget that they are there to assist you. After all, they, like you, want a sale to proceed as smoothly as possible and will help you to achieve this. Once you have agreed with everything in connection with the property purchase the agent will draw up the first contract for you to sign. This contract commits you to buy the property subject to any conditions which you want to be met and which must be specified in the first contract.
Throughout the property purchase process, the French estate agent will act for you with the vendor and the Notaire to assist with all checks on the property and its ownership required under French law and to keep you informed of progress. After about three to four months everything will be in place for you to sign the final contract to make the property your own. Well done…you are now a proud owner of a property in France!
Useful Articles