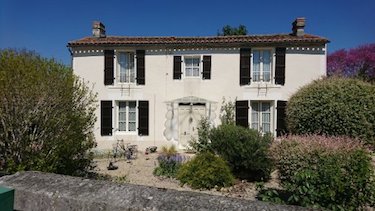 Your French Property Viewing Trip
What Happens on a Viewing Trip?
So …. you have spent hours, weeks and possibly months searching through websites looking at property for sale in France to find the house that seems right for you. Finally, the time seems right to take a trip to France (Your French Property viewing) to see what the houses actually look like in the flesh, so to speak. What do you do now to make your dream of buying a French property into reality?
Hopefully, you will already have been in touch with us at Healey Fox and we will have been able to talk about the area you have chosen so you will be pretty sure that you are heading to the right part of France for your property search. Once you contact us to arrange a French property viewing we will confirm an appointment with one or more of our partner agents according to the properties you are interested in. It is likely then that the agent(s) will be in touch with you before your appointment so that they can get a better feel for what you are looking for. The viewing appointment(s) will be for half a day and will start at the agency so that the agent can discuss any additional properties that have come onto the market and make sure that when you head off to view French properties they are likely to meet your requirements.
The Property Viewing Time
As you head off from the office to view the first property it is over to you. It is essential that you give good feedback to the agent as you see each property. Do not be afraid to say what you do not like as well as what you do like. With sensitive feedback after each house, the agent will know whether the rest of the planned property viewings are right for you or if he or she needs to suggest some alternative properties. It is in everyone's interests to use the half-day appointment wisely and not to continue on to see houses that are unlikely to suit your needs.
When viewing properties please remember that it is hard work. You are probably in an area you don't know well so are taking in the countryside as you are driven around, you are listening to information from the agent, you are asking questions…then you are looking at houses, most of which will feel quite different from the average U.K. property, you are also trying hard to remember exactly what it was you were looking for, you are trying to envision your possessions in the spaces and your lifestyle if you buy the house. Do not underestimate the brain ache you are likely to feel!
Another word of advice. Do not spend time taking pictures, the agent will always be happy to take you back for a second look. It is not wise to see the house through a camera lens, you need to 'feel' it first and then work on the nitty-gritty once you are beginning to feel that it could be your home.
Hopefully, at the end of the visits, you will have found the right house and if so the agent will discuss the French buying process with you to ensure that you are clear about everything. If you have not been so lucky you may want to ask the agent to keep in touch with you when the right property comes onto the market or you may decide to look at properties with another Healey Fox partner agent. Please call us on +44 (0)1306 775 008 if we can help while you are out in France or when you return. We are here to make your property search as efficient and pleasurable as possible. We really enjoy sharing our knowledge and experience with people who share our passion for France and it's properties. If you are not yet ready to make a property viewing appointment then do keep looking at the delightful properties we have for sale in France.
Quick Links that may interest you…