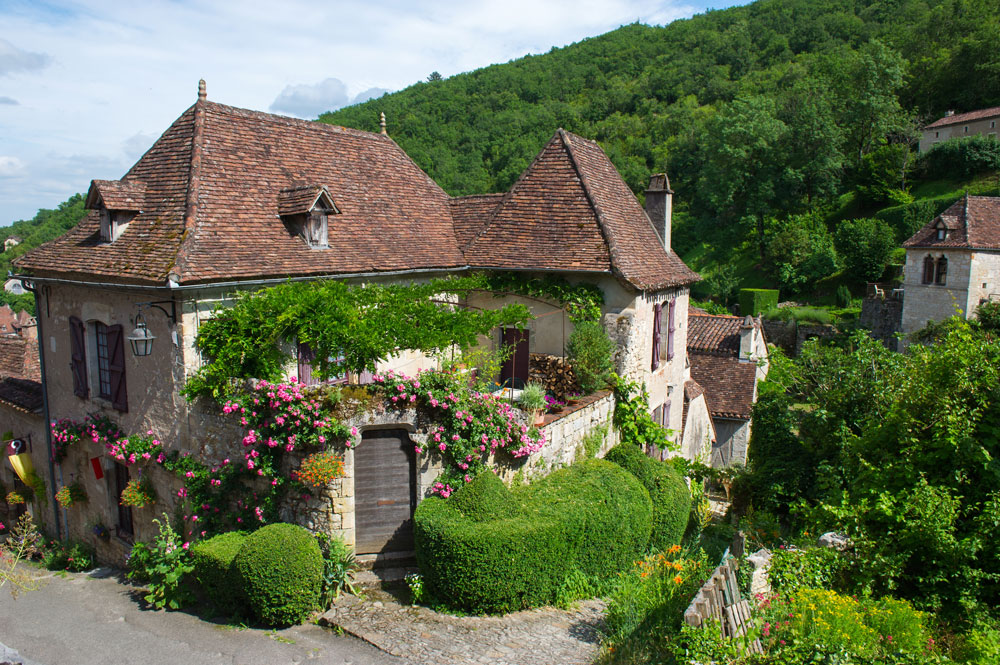 Viewing And Buying A House In France
Viewing A House In France
So often, I have worked with prospective buyers who are enthusiastic about viewing French houses. They love the houses they see, they plan how their furniture will fit into each room as we look around, they talk about the local area of France and how it suits their needs and then…..they panic and become totally incapable of making a decision to buy that house in France!
As I waved goodbye to my clients I felt a huge amount of regret. I knew and they knew that we had found the right house in France for them but it was only at the point of making a decision that we all realised that they were not yet ready to make that final commitment.
All I could do was to wait for them to think about their buying plans, to talk it all over again and more often than not these people came back to me a few months later in a much better mental state to make a buying decision. Sometimes, these buyers had slightly changed their criteria and we were able to start our house hunting afresh but more often they came back looking for the house they had found on their previous viewing trip only to find that it had sold. Often we never found anything that they loved as much and they finally settled for 'second best'.
Deciding To Buy A House In France
Stop Dreaming
Stop dreaming about buying that house in France and do as much research as possible about the areas of France, the French lifestyle you can expect, the climate, the local facilities and attractions etc. Read forums on line, find people, agencies and companies who know France and have lived there, talk to them in detail and ask all your questions, even if you think they are silly! Someone will almost certainly have asked them before you do!
Talk To Friends And Family
Talk to your friends and family about your buying plans, they may be able to think of potential hiccups that you have ignored. The more you talk to people and share your plans the more you will be adapting to the idea of buying a French house and the change in your future lifestyle.
Finances
Make sure you have the finances available, not only to buy the house but also for the ongoing running costs. If you are planning to raise a mortgage then do try to get an 'offer in principle' before you go to France.
Access To Your Area Of France
Check that access to your chosen area of France is reasonably easy from the part of the U.K. you are currently living in. Whether you are buying a French holiday home or a full time house you are almost certainly going to want to know that you, your friends and family can come and go between the U.K. and France reasonably easily. Link to flight details
How To Buy A French House
Once you have found the right house the estate agent will help you to negotiate the price with the vendor. He or she will have a good idea of the lowest price that is likely to be accepted.
Notaire
A French Notaire will legalise your purchase. Unless there is a good reason not to, using the vendors' Notaire is usually easier as they will already have the necessary information on the property.
Throughout the purchase the agent will liaise between you, the vendor and the Notaire. I always find it is best not to assume that 'no news is good news' but to keep in regular contact with the estate agent and/or the Notaire's office. A bit of nudging is likely to get your sale processed in reasonable time.
Signing The First Contract
Allow 3/4 months from signing the first contract to the final contract and do not assume that the provisional date for final signing, given to you by the Notaire at the start of the process, is in any way definite. Do not make plans to return to France for the final signing until the Notaire gives you written confirmation of the signing date.
At Healey Fox we are always happy to share our knowledge of France and our experience of the French property market with potential buyers. Call us on +44 (0)1306 775 008 for an informal chat. Our service is totally FREE.
Check out some of the amazing value properties on our web site.