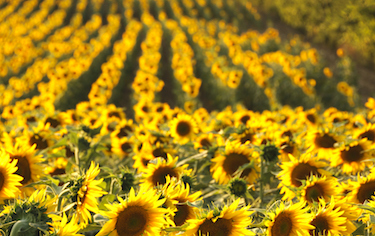 Making A New Home In France
When I Hatched The Home In France Plan
When I first hatched the plan of moving to France I was fired with enthusiasm and greeted the change in my life with huge anticipation. I spent weeks looking at websites in the search for my home in France, I knew I wanted a rural idyll but not too far away from shops and definitely with a few nearby neighbours so that I could practice my schoolgirl French.
I also knew that my budget was small and that I didn't have the skills to take on a complete French property renovation project, although at times I was tempted when I saw some wonderful French cottages with loads of outbuildings and all their traditional charm. However, I realised that a leaky roof, no water and no electricity would soon dampen my enthusiasm and use up my limited budget. So after chatting to many people and companies, after being glued to websites night after night I finally decided to centre my search for property on Charente. From then on there were many hiccups along the way but finally I ended up the owner of a small semi detached cottage in a reasonably large hamlet where most of my neighbours are French but two houses are owned by expats., an English family having one as a French holiday home the other owned by a Dutch couple who live in it full time.
[php_everywhere]
I had arranged for my possessions from England to arrive the day after I signed the contract so my first night as the owner of a French home was spent in a small hotel in the nearest town. I am glad I did this as I got speaking to local people in the restaurant and soon everyone seemed to know that I was moving into the area. The next day felt strange as my furniture was unpacked into its new home and I have to admit to having a few doubts at this stage. It seemed as though I was pretty much stuck with having to make a go of things in France. I can't say I slept happily that first night but the next morning there was a knock on my door and a neighbour introduced herself and gave me some bread and some milk. It began to feel alright again and I started to plan how to make this pretty little cottage feel like home and even more, how to make myself feel at home in France.
I had done loads of research while waiting for the sale to go through so I had ideas of what I needed to do. The agent had arranged for all the services to be transferred into my name but I needed to get the internet connected. I set off to town and it appeared that I successfully negotiated a connection. Feeling good about myself and my ability to cope I wandered around the town, bought a few food items and had a coffee. I also bought the local paper in the hope that I could use my limited French to find out what was happening in the area. When I got back to my cottage there was a note in English pushed through the letterbox. An invitation from my Dutch neighbours to visit them for aperitifs that evening. I sat down happily with my bread and cheese and local paper and had a feeling that it wasn't going to be too difficult to make a new home in France.
Since that day there have been ups and downs, and occasionally I have even wished that I was back in England sharing a coffee with my friends. From time to time I admit to having shed a tear or two but then something always happens to make me glad that I have chosen to live in France. Making a new home in France has not always been easy but I know I made the right decision when I decided to move here.
By Clarissa Bell
French Home Owner Charente
Some other interesting articles: