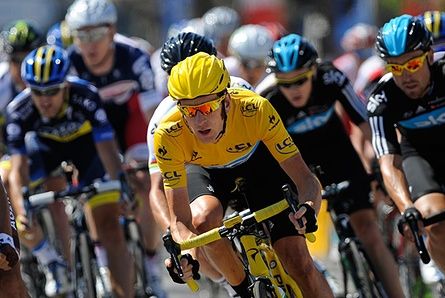 Why The Health Conscious Property Buyer Is Heading To France
Health Conscious? Come and live in France
Is there any country more focussed on good food and family exercise than France? Long distance walking paths, cycle routes, local grown food, these are not recent fads in France, these are the way the French have always lived their lives. Little wonder that health conscious people from the UK are being drawn to France more than ever to holiday and to live.
As a country, France has always focussed on simple, healthy exercise with walking and cycling being the favoured activities. Even the motorways have had exercise courses where the car-weary traveller can enjoy some physical activity during their journey. The country is not short of opportunities to indulge in more extreme sports either, such as cliff diving, mountaineering and white water rafting.
Cycling has been a French passion since 1860. Think of France and we still tend to envision the onion seller in his 'blues' cycling along tree lined roads with a sting of onions around his neck.
With an increase in the number of UK middle aged people with time and money to spare, the idea of buying a home in France from which to indulge the desire for a healthy lifestyle is a growing factor in our clients' property search.
Healthy Food Shops And Bars
Rural France cannot profess to seeing any great growth in health food shops, juice bars or other such things associated with our perception of living healthily. Why should it? As a people, the French have always bought locally grown food, for years supermarkets have issued signs on all fresh food showing the name of the nearby farm where it was produced and bio (organic) food shops have always been found in even the smallest market towns.
However, the same has not always been so true in the cities of France so, in keeping with current mood, recently there has been a huge growth in healthy living in the cities. Paris is pushing ahead with developing more and more cycle routes and the mayor is determined to make it the most bike friendly city in the world. There is even a very trendy cycling coffee shop…..how clever to combine two great passions! Paris and other cities such as Avignon, Marseille and Lyon are certainly witnessing a rapid increase in health food shops, juice bars, exercise courses in the parks and a focus on all things that contribute to a healthy lifestyle etc.
UK property buyers, however, remain mainly devoted to all things rural. There is a growing interest in buying inexpensive French properties with lots of accommodation from which to run cycling holidays. For this it tends to be the Poitou-Charentes and Limousin areas that are most interesting. From these regions in central France guest cyclists can choose to head north or west to the flatter lands, east to the Central Massif or south to the Pyrenees. Cycling or walking to suit all levels of fitness, local fresh food and beautiful, inexpensive properties…we are certainly anticipating a continuation of this growing demand.