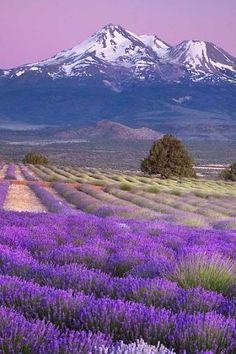 Where I Would Like To Spend Christmas
Christmas, where to spend the holidays?
It's no good pretending…… when Christmas gets near my longing to be back in France grows in intensity. Although I have memories of happy Christmases spent in several different regions of France my choice for this year would certainly be the Rhône Alpes. Having looked at properties on the site I would really love to be spending Christmas in this village house ref HF63648. A charming small summer or winter home. It is small, cosy and it would be so easy to bring a festive feeling to the rooms plus I could enjoy the views over the valley as the lights start to twinkle as night falls and I enjoy my first aperitif of the evening.
Another reason for my choice of this house is that it is located in a wonderful situation where I would be able to enjoy some of my special French Christmas experiences within very easy travelling distance.
Villages To Enjoy During The Christmas Period
I have such fond memories of the Miniature Provençal village in Grignan. Wandering around the miniature village and seeing every carefully crafted character enjoying Christmas in that wonderful low-key way that the French are so good at is a charming experience. And then all I need to do is go a short drive away to enjoy a glass of mulled wine in the pretty village of St.Paul-les-Trios-Chateaux and maybe a little shopping in the specialist food shops or the little craft shops.
Avignon's Christmas Market
Another of my favourite experiences is the Christmas market in Avignon which turns into a delightfully festive city in December, something it is so good at doing! A browse amongst all the craft and food chalets means that I always buy something and on every visit I have to buy another santon to add to my collection. Although you can buy the beautifully hand painted ones I always prefer to buy the plain terracotta one and paint it at home myself. At least when I have to spend Christmas in the UK I can give my santon collection pride of place and remember my joy in spending Christmas in this part of France. Avignon town hall also hosts a magnificent nativity scene plus a scene from an old French home showing how Christmas was traditionally enjoyed and featuring the 13 desserts of Christmas.
Neighbourly Christmas Spririt
But best of all my French Christmas memories is sharing hospitality with French neighbours. In France the major focus of the holiday remains family and friends and sharing food and drink together. I remember initiating the idea of carol singing in our village. A group of us would get together on Christmas Eve and armed with lanterns, song sheets and good cheer we would visit each house in the village to sing a medley of English and French carols. The only problem was trying to arrive home without falling over in a drunken heap!
So, if you can't enjoy this dream of a French Christmas this year, why not make it a resolution to make sure you are able to enjoy Noël in France in 2017.
Trisha Mason for Healey Fox