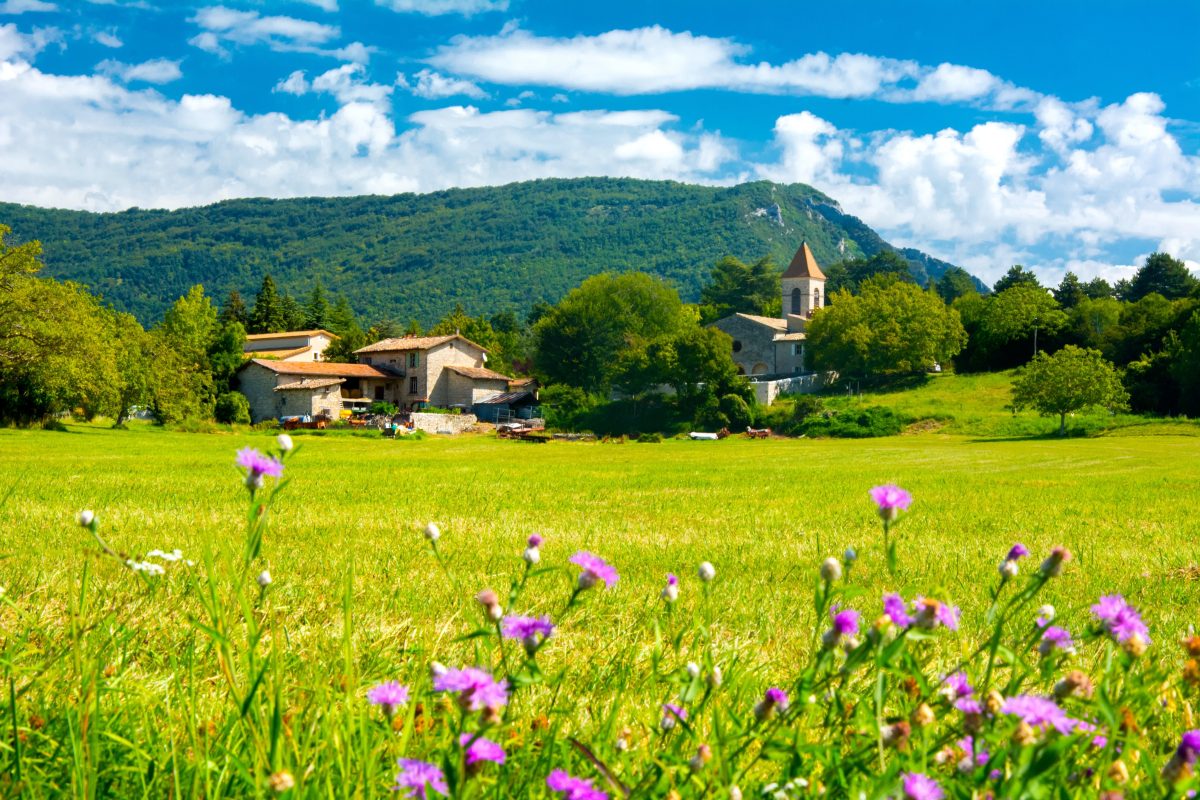 Living The Rural Life in France
Rural Life In France
As life seems to get more and more hectic and stressful in the U.K. many people dream of a rural life in France. It is interesting to think about what attracts so many Brits to a rural life in France for their French property search.  Generally it is the desire for a more natural way of life and the temptation of incredibly inexpensive property. Detached country houses in the U.K. are expensive these days and it is possible to buy similar properties in parts of rural France for less than half the price that you would have to pay in the U.K. And you are guaranteed peace and quiet if you choose a rural life in France.
There is a good selection of French properties for sale for less than €100,000 and some French property less than €50,000.
You will notice, if you search for property on the Healey Fox website, that some areas have a better and larger selection of properties in this price range than others. This is a general indication of property prices across the different regions of France and those departements with the best selection of bargain French properties are the ones where you are guaranteed a rural life in France.
How Peaceful Do You Want Your French Life To Be?
If you plan to search for a rural property in France do think carefully about how rural you really want to be. It can be all too easy to get tempted by a picture book cottage, surrounded by a lovely garden and with only half a dozen neighbours. But, however wonderful that might seem as you arrive worn out and weary after the stress of getting everything done at home before your visit and the crush of people at airports or on the ferries, don't forget that too much peace may not be what you really want.  Not day in…day out!
Rural France is often known as France Profonde and for anyone looking for near isolation it is ideal, it really does feel like being in the deepest countryside. While this can be superb for a holiday home, for most people it is not really what they are looking for.  A full time home, especially if it is a home to retire to (Are you planning to retire to a house in France?) may need to be one nearer to neighbours who can help you integrate into your new life.  There is no need to hide yourself far from the nearest village with only a couple of farmers nearby to find a peaceful place to call home in France. Most young people have had to leave the remote hamlets to search for work in the towns so the deepest countryside is becoming less and less inhabited. My advice would be to consider carefully how you envision your days and weeks passing, both in the summer and in the winter.
How far are you happy to drive for your daily bread? How about other food supplies, what about other items you may need….things for the house and garden etc, the bank, the doctor. If you are retiring to your property in rural France then it is vital to consider what may happen when you can no longer drive! If you are moving with children then do think about all the chauffeuring that will be involved if you are far from villages and towns where their friends and activities may be based. Busses are rare in rural France but you may be lucky enough to be somewhere where there is one bus a week!
How much social interaction do you like? If you are planning on a full time move I imagine that you will be planning to get to know local people, both French and other foreigners in the area. It is not easy to do this from a very rural property. Most Brits find that their neighbours are the best way into the local community but if you choose a property with only a couple of neighbours you will be limiting your chances of finding people that you can socialise happily with.
So, if you have decided on the right level of rurality to suit your needs the next thing to consider is
How to meet your neighbours and find new friends:
Understanding the local culture. It is best to avoid faux pas and the best way to do this is to understand local habits. The usual way to introduce yourself to your neighbours is with an invitation to aperitifs. Normally you would invite people at 6.00 and expect them to stay only an hour and a half (something you should be aware of when invites are returned). They are not likely to bring a bottle, U.K. fashion, but may turn up with home grown produce or flowers. Again, do remember, it is not polite to take alcohol when invited into a French home. And when choosing flowers to take…..never take chrysanthemums….they are for placing on graves only!
How good is your French? It really is essential to make every effort to develop your French language skills. If you insist on speaking English you will be considered rude. If you speak French badly and get everything wrong you will be respected for trying! This rule applies even if the French people you are conversing with speak good English…you must attempt some French for the sake of good manners.
The pros and cons of rural life in France
CONS
– Rural can equate to remote
– It can be a long drive for everything you need
-It can be isolating
PROS
– Properties are exceptionally cheap
– It is blissfully peaceful
– It's a simple way of life
– Once you are accepted into the local community you will be amazed by the kindness and generosity of your neighbours
– The freedom children can enjoy gives them a childhood they will always remember
So, for me, the list of pros outweighs the list of cons and as long as you choose the right kind of rural setting to suit your needs then  rural life in France is idyllic. If we have tempted you to move to a rural lifestyle in France this article may be useful (Living in France and buying French property).
At Healey Fox we have years of experience and knowledge of the French property market, both rural and urban. We would love to have an informal chat with you, call us on 01306 775 008.
The French Lake District – Limousin and Haute-Charente