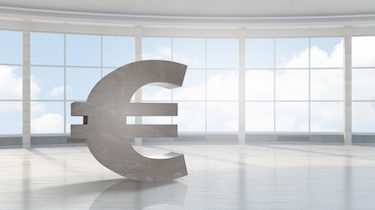 Make The Most Of Poor Exchange Rates
UK Sellers More Open To Negotiation
There seems no good news at the moment on exchange rates but that need not make you put your plans on hold. With careful buying you can certainly offset the downturn in the strength of sterling by buying a house in France now while potential U.K. sellers of French property will be getting more sterling for their euros. A U.K. owner who put their property on the market for 150,000€ when the exchange rate was 1.15 would have been expecting £130,000. With the exchange rate now at 1.09 the owner will receive £137.000. This gives a buyer every reason to negotiate a lower price for the property! Obviously, the currency exchange rates will only be of interest to U.K. sellers but if you wish to offset the falling value of sterling you can certainly focus on those properties which are for sale by a U.K. owner who is planning to return to the U.K. Our agents will be happy to help you with this, so do not feel despondent about the value of the pound, don't delay your purchase, just be clever about which houses you view and find one where you can negotiate a bargain price.
Reduce Your Exposure To The Weaker Pound With A French Mortgage
Should this idea of buying a bargain French property immediately come at a time when you haven't got all your finances in place, don't forget that arranging a mortgage in France may give you the flexibility you need. If you are planning to release equity from your U.K. property then it is probably not the best route at the present time. Obtaining a French mortgage makes more sense, it is simple (subject to you meeting the normal borrowing requirements), and this will not only enable you buy now, but it will reduce your exposure to the weaker pound, and in the years ahed when sterling hopefully strengthens, if you want to pay off the mortgage this is normally a very common option. The whole process can be done from the U.K. and in English. Contact us and we will put you in touch with our French mortgage partner to find out more information, they have 25 years+ experience, a multilingual service, and provide an in-principle offer within 48 hours and professional help throughout the process. Click here for French mortgage information.