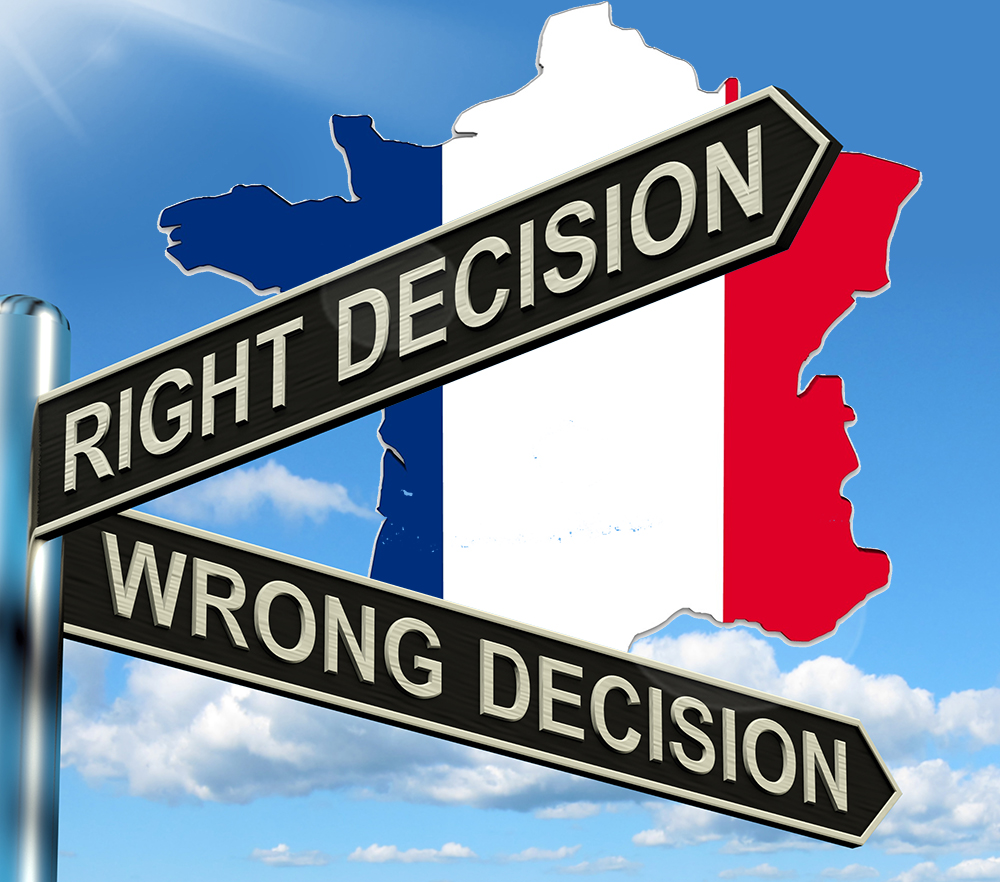 Mistakes When Buying French Property – Part 1
The Mistakes People Make When They Buy French Property
Part 1
Buying a French property is a big decision and if it all goes well it can be the best one you ever make. I know so many people who have enjoyed their French holiday home for more than 30 years and I know other people I have helped to buy a French property as a permanent residence who are still happily living in France 30 years on, often in the same house. However, we do hear stories of a few people who have not been happy and who regret their decision to buy a French property.
Years ago I worked with one family who yo-yo-ed across the channel twice and on their second sortie into buying a French house were actually able to buy their first home back from the new owners! Fun and challenging as that experience was for all of us, it is not one that I would suggest people try. By sharing some of the mistakes we have seen people make when they decide to buy a French property I hope we may be able to save prospective buyers from the heartache of making a wrong decision. This is the first part of a 3 part article designed to stop any potential buyers from making a mistake as they start on their search to buy a French property.
The Wrong Expectations Of A French Property
A few people we talk to have very wrong expectations about France and what it offers to anyone looking to buy a French property. The most common error is that the prospective buyer intends to spend the summer in the U.K, and the winter months living in the warmth of the south of France.
Unfortunately their expectations when buying property in France are incorrect. Although the south of France has more than 300 days of sunshine each year, the actual winter temperatures are not particularly high. With the Alps and Pyrénées behind the coastal plain and the famous winds, of which the Mistral is the best known, winter days can be beautifully sunny but also very cold at times. Not all winter days are cold and I have spent many a lovely winter's day at the beach but the idea that winter in the South of France is the time for enjoying an outside lifestyle basking in hot sun is incorrect.
To avoid making a similar mistake it is wise to do as much research as possible to check that your expectations are right before you head out to look for French property for sale.
The Wrong Area To Buy A French Property
It is also really important to research which part of France is right for you and the French lifestyle you want to lead. Such a large country has a huge range of lifestyle, climate, landscape and leisure activities. Do think carefully about how you want to spend your time in France, whether on holiday or everyday living. All parts of France are lively in the spring, summer and autumn months with lots of festivals and fairs. However, some parts of France 'die' in the winter, especially those that rely on tourism throughout the high season. This may be just what you are looking for but if you prefer somewhere more lively throughout the year speak to us for some ideas.
Planning A Full Move To France
If you are planning a full time move to France it is a good idea to visit your chosen area at different times of the year before you head out to look at French property for sale. It isn't an infallible way to ensure the area is right for you as I did just that and enjoyed a wonderful winter week In Limousin with wall to wall sunshine only to return in June to sign the final contract to buy my house to find that it rained for the whole week! If you are looking to buy a holiday home in France then research carefully and speak to people who know the area you are thinking about buying in. Your chosen area may not be the only one that would meet your requirements and it could be that there are other areas, just as good and with cheaper property prices.
Access From Part of the U.K To Your French Home
The other important factor to bear in mind when you choose an area is the access possibilities from the part of the U.K. where your family and friends live. During the exciting time of buying your French home everyone will assure you that they will be regular visitors. This may indeed happen if the journey is quick, easy and not too expensive but if you choose somewhere inaccessible you may find that your visitors don't turn up!