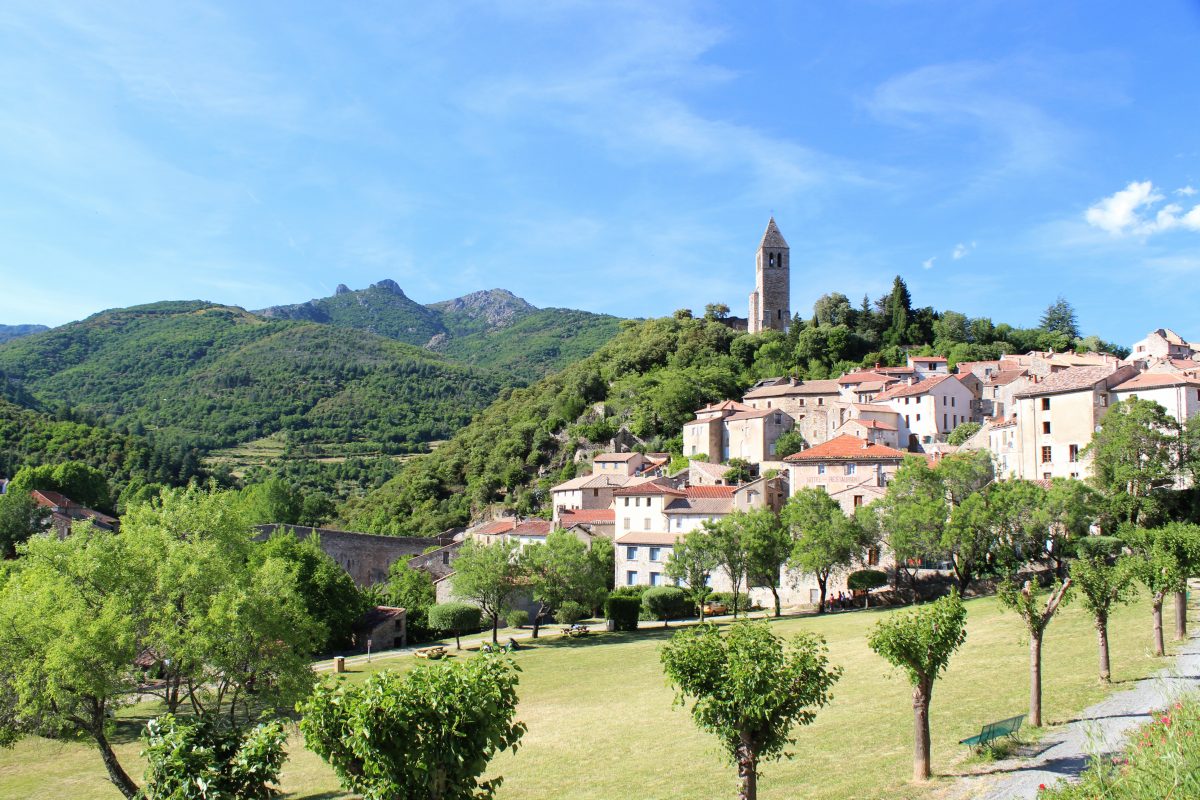 Languedoc-Roussillon, An Area of Good Value Property
Living in Languedoc-Roussillon
Languedoc-Roussillon is sometimes thought of as the poor person's Provence but for me it has so much more to offer than simply being an imitation of its more expensive, glossy neighbour, Provence. It has wonderful, long, sandy beaches, with the best of them being in Herault, the mystery and castles of the Cathars in Aude and the sea and mountains in Pyrenees Orientales. There is also the department of Gard where we do not actively market houses, but do have access to them through one of our partners. This is truly an over-simplification of the joys of this amazingly diverse region which basks in the warm and sunny climate of South East of France.
It is often this climate which attracts most buyers to head for Languedoc Roussillon, and while never discounting the joys of more than 320 days of sunshine each year, there are so many other reasons to buy a home here. The department has a very international flavour to it, bordering Spain and attracting Scandinavians and other Europeans, as well as buyers from further afield, it is not the stronghold of the British expat, in Languedoc-Roussillon you will meet expats from all over the world. An international lifestyle in the sun, with the bonus of house prices substantially cheaper than in Provence, a diverse landscape, mountains, rivers, canals, lakes, coastline, busy cities, lively market towns, exquisite villages….do I need to tempt you further?
Pyrenees-Orientales France
This is the region which borders Spain and where the Catalan influence is strongly felt in fishing villages such as Collioure and mountain villages like Ceret. Both of these places were much favoured at the end of the 19th century by artists such as Picasso, Signac, Georges Braque, Matisse and many others as they joined together to form the Fauvist and Cubist movements of Modern Art. Inland from its bustling capital coastal city of Perpignan the mountains offer summer walking and winter skiing plus a wonderful scenic backdrop to the whole department. This is the region of France which boasts winter mornings spent in the sunshine on long sandy beaches (probably with a coat) and afternoons spent skiing in the mountains!
Property prices in Pyrenees Orientales range from around €150,000 for a village house or coastal apartment to upwards of €400,000 for a home with swimming pool and separate letting unit and, of course, there is every type of property for sale in between these prices. So, if it's sun and snow and good value properties that you are after, then this is a department worth checking out.
Aude France
This is the department that boasts the Canal du Midi, Carcassonne and the citadels of the Cathars. It has warm and friendly villages with lovely stone houses and tumbling geraniums and away from the villages there is the wild and rugged land of the Cathar citadels. Often set on high, rocky peaks from which the scrubland falls away towards the vineyards, villages and the canal, these citadels together with the Romanesque abbeys bring history to life in a haunting manner. And when you tire of walking and climbing and the heat gets just too much, you can glide slowly down the Canal du Midi in the shade of the overhanging plane trees or head to the sandy beaches along the coast.
Property in Aude is the best value of all the departments of Languedoc-Roussillon. With a budget of €125.000 you could be spoilt for choice with a selection of characterful village houses to rural properties to renovate. With €250,000 you can live like a king or have a home with income potential and for €600,000 you can buy your own castle.
Herault in France
Herault is known for its vineyards, lively towns such as Narbonne, Beziers, Sete and Pezenas, for its lovely, long sandy beaches and for it's inland treasures such as the Cirque de Navacelles. This is also the department which has an abundance of amazing caves, inland lakes and is the final destination of the Canal de Midi. It is the most populated of the departments of Languedoc Rousillon with the town of Montpellier boasting the youngest population in the whole of France. Little wonder that when many French students come here to study they never leave! Herault is probably the most popular department in Languedoc-Rousillon with property buyers and also the liveliest but for those in search of the quiet life, it still exists in the land of vineyards and hills behind the more populous coastal stretch.
There is still a large selection of decent village houses for sale in Herault around the €125,000 price or less but the sky is the limit when it comes to the top end of the price range. There is certainly a larger selection of special, luxurious houses for sale in Herault than in the other departments of Languedoc Rousillon which is probably a direct result of the thriving nature of Montpellier which is the third largest French town on the Mediterranean and one in which a lot of recent development has created an interesting city centre combining the historical architecture with modern classical architecture.
In conclusion
Languedoc-Roussillon benefits from 320 days of sunshine a year, a diverse landscape, a sense of history and good-value property. It is a department of France where any buyer can afford to buy but if you decide to start your search here you should be aware that for the inexpensive properties you will be looking at village houses which rarely have any substantial outside space. So your choice is between a garden-less house in the sun or a rural cottage with garden where the sun doesn't shine for so many days in the year. Similarly, if your budget is higher, you will get more property for your money in northern and central France than you will in Languedoc Roussillon. It's all a choice between 320 days of sunshine or more property for your money!
Quick Links