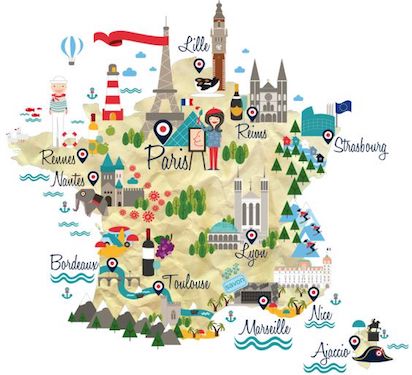 Where The British Choose To Buy
Popular Areas Brits Buy In France
Using statistics by BNP (French Bank) and Rightmove and adding our experience of 2015 we believe that the most popular areas for the British buyer to choose for their house buying were
– Aquitaine
– Languedoc-Rousillon
– Provence
– Rhône Alpes
For almost as long as I can remember Aquitaine has been a popular destination with Dordogne always being a top favourite. Ease of access, beautiful scenery, gentle climate and lovely architecture plus the chance of having other British people close by have usually been the reasons that my clients have given me for choosing this region.
Languedoc-Rousillon and Provence constantly attract buyers looking for holiday homes in the sun but are now appealing to people looking for full time homes, perhaps a result of a few bad summers in the U.K.
The surprising region to find in this list is Rhône Alpes. This is certainly a new addition and a region that has been overlooked for too long. It has all the pleasures of Provence without the crowds or  high prices and with more dramatic scenery. I expect to see this region climb up the list further as we analyse the results for 2016.