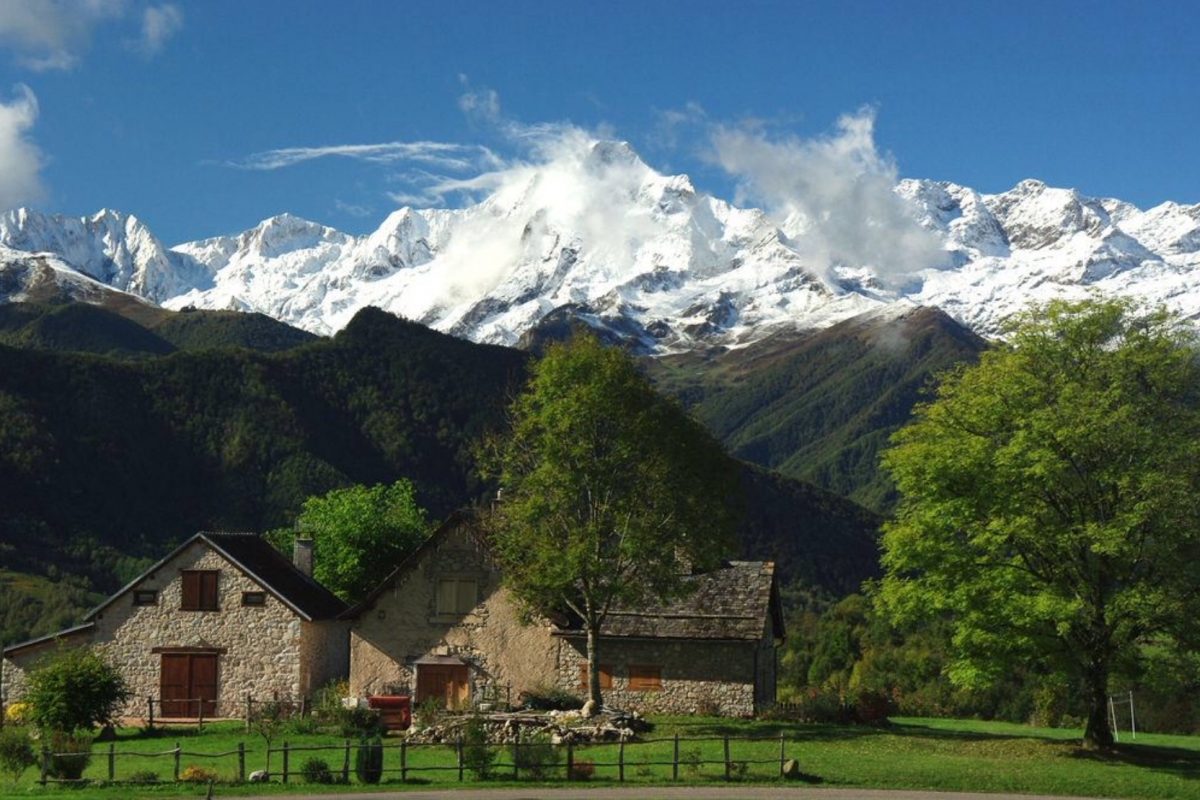 Buying Property And Living In The Ariège – A Message From Our Partner Office
Our Local Agent Talks About Buying property in Ariege, France
All three owners of the the Healey Fox partner agency living in the Ariège are in the same village with our families.  All of us, independently, chose to live in the area because of the incredible views and tranquility. Now we would like to help you in buying a property in the Ariège France. We have some lovely French properties for sale, all at very attractive prices: Ariege Property For Sale. Many of our properties for sale in Ariège have very easy access to the ski slopes, wonderful for winter sports and delightful for summer walks. For anyone looking to buy property in France away for the ex.pat community, Ariège will certainly tempt you.
The Ariege is a hidden jewel. We have the snow capped mountains of the Pyrenees on our doorstep that drop into rolling valleys of farmland and pine forests. Its truly Lord of the Rings country around here. Lots of good sized towns with commerce on hand without being inundated by the traffic found in a city. Toulouse is around an hour away if you need the bustle and culture of cosmopolitan life or you can head east to the coast at Perpignan. Drive south for an hour and you are in Spain with its the cheap supermarkets or even Andorra with its duty free. Airports in France are plentiful and flights run all year between Toulouse, Carcassonne and Perpignan.
Living in Ariège
The thing with living in Ariège, is that its absolutely peaceful with fresh air and lots to do all year. Unlike the coast with huge seasonal changes in population, this region is as open in the summer as it is throughout the year. Our boulangerie only closes on Christmas day, although they keep the doors open for an hour even then for the locals!
On Sunday it was my turn to go to the boulangerie and my wife and son had a lie in. Instead of walking through the village, i jumped in the car and drove 10 minutes to my local ski slope and spent an hour snowboarding before stopping off for croissants and chocolatines (we are a region of chocolatine and not pain au chocolat!).
The Ariège is a region of fantastic views, lovely roads, good transport and a relaxed approach to life. For holidays its  guaranteed that you will achieve relaxation and zen. If you want to live here then you won't ever want to live anywhere else. I now love my commute to the office, descending through a pine forest hillside on a pothole free road to then drive gently through some perfectly maintained farmland before parking right outside my office (except market day of course) and without seeing a single traffic light all the way! The locals are incredibly welcoming to newcomers although you will need to brush up on your French language skills to fit in