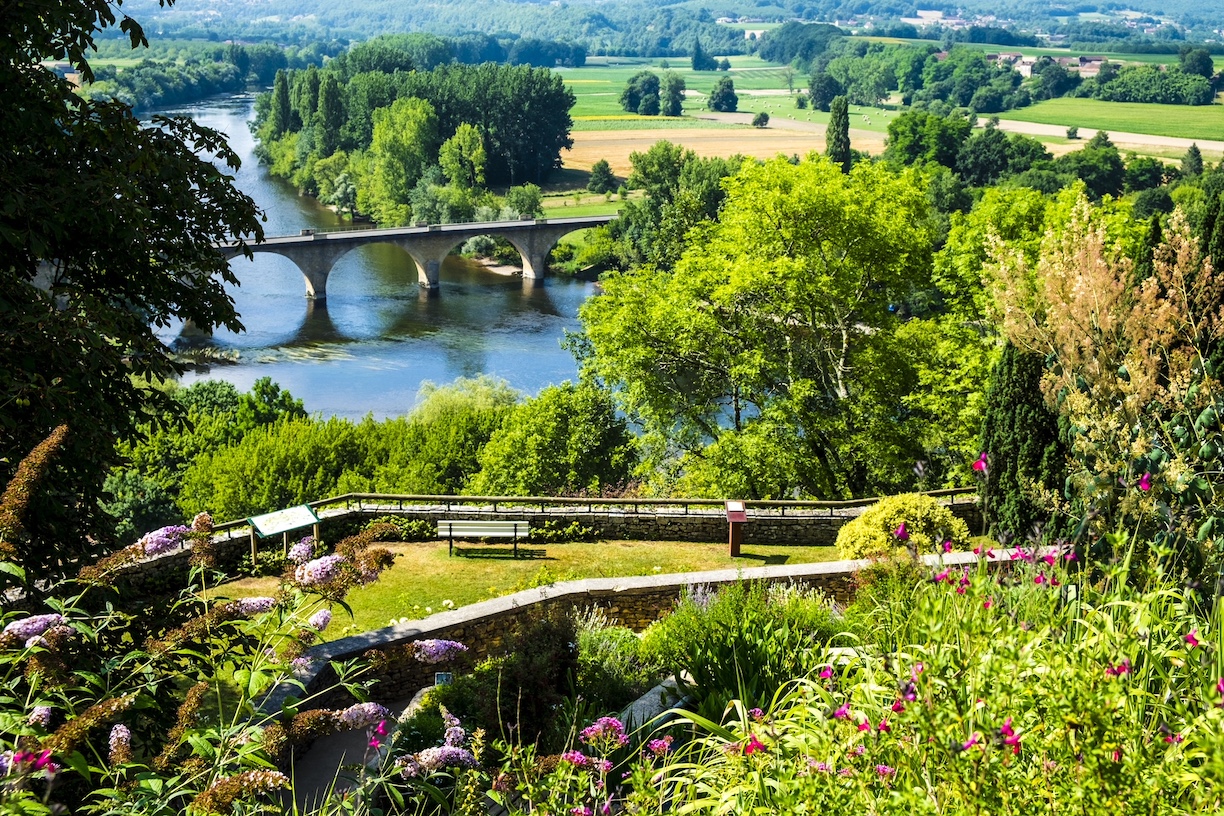 Exploring The Dordogne
The Dordogne, Its Scenery, Lifestyles & Properties

Dordogne is probably the most popular part of France for Brits buying property. It is also very popular with the Dutch and growing more and more so with the French too, as they are beginning to open their eyes to and explore the delights that have attracted others for many decades now.
The rich lush green rolling countryside, the meandering rivers, woodlands, the glistening vineyards, the wonderful Perigord architecture with the golden stone, and the spectacular picture postcard villages and towns are just some of the treasures that make this area so sought-after. Oh and don't forget the truffle hunting!
Many assume that that the landscapes, lifestyles and property prices are uniform across the Dordogne, but this is far from the reality on the ground.
Yes it is true that the Dordogne is synonymous with hills and woodland, and this applies to much of the area. But there are sectors where things become visibly different. Along the Dordogne river valley on either side it is much more open offering more of a mixture of woodland, arable land and vineyards – especially south of the river and towards the eastern side where it can be less hilly. Just north of Bergerac the woodland is more pine rich than the typical oaks and other deciduous trees across the rest of the area. And generally as you move from the north to the south, you tend to see a larger choice of more lively picturesque villages and towns, with the highest concentration close to Bergerac just above and below the river along past the wonderful Lalinde as far as Sarlat. The terrain and the valleys also open up more across the western side as you approach the Charente.

The Southern Dordogne typically holds the highest prices, with premiums paid for locations such as Eymet, Issigeac, Monapzier and Sarlat to name but a few. If it's a popular location for tourists then it follows that it will be a prized place to buy along with higher prices. Prices drop off toward central Dordogne with the exception of places like Brantome, and the lowest prices will be found in northern Dordogne bordering Limousin, and Limoges airport is used opposed to Bergerac or Bordeaux.
A well renovated high quality detached stone house in the southern Dordogne will be 400-550k euros +, central Dordogne will be 300-450k euros and in the north 250-350k euros very approx. Typically it will be easier to exit the market at higher prices in the southern reaches of the Dordogne.
So what are you waiting for, even during this autumnal period it's a wonderful place to visit. The golden leaves and smoking chimneys with the fires lit make a skin tingling backdrop for exploring this magical place!