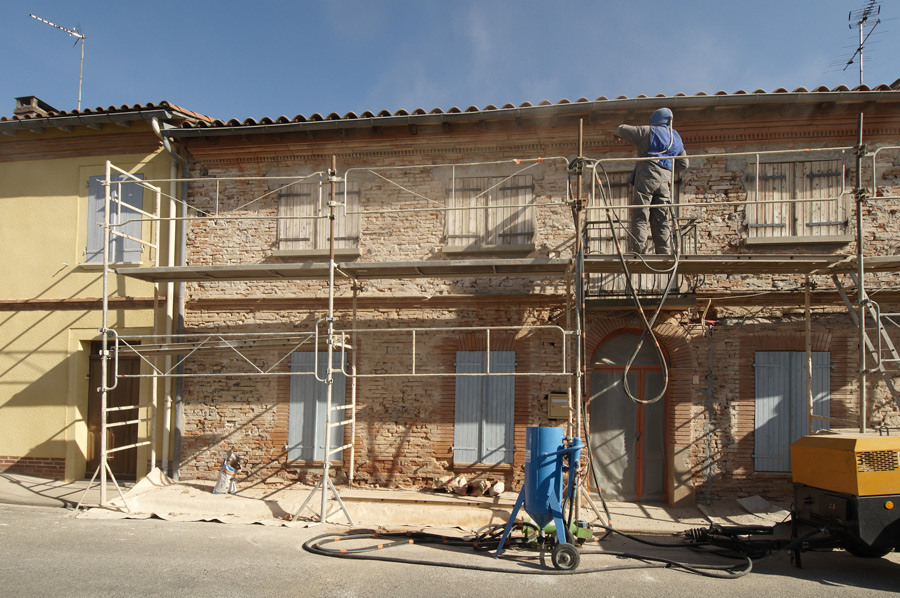 Buying A French Property For Renovation
Do You Want To Buy A Property For Renovation
Many people would like to buy a property in France but think that it is something they couldn't afford; that owning a second home abroad is just outside their budget. However, the good news is that if you have the time and some basic DIY skills there are many really inexpensive French properties for sale that just need a little tender loving care and that's where property for renovation comes in.
Almost all regions of France offer small houses for less than €50,000, some French property for renovation need total renovation but many others need only refreshing and some of which are completely ready to move into. It's hard to imagine anywhere in the U.K. where you could buy such houses, set in beautiful countryside, close to lovely market towns and ready to call home for such an incredible low price.
Why is French Property So Cheap?
French property prices are much lower than U.K. property prices. Although generally it is rural properties which are true bargains, sometimes being roughly one third of the price of similar properties in the U.K., there are also still some inexpensive village and town properties.
French Coastal properties are not such bargains as they cost approximately 30% more than similar inland houses. Similarly, it's not worth looking for a bargain in Provence, the Alps or major cities such as Paris.
Traditionally most families would retain their parents' house when they died and would use it as a holiday home. Once recession hit many French families decided to sell these houses which meant that a lot more properties came onto the market and because of the traditional lifestyle led in France the old family homes were usually rural properties. Apart from these extra houses coming onto the market, many young people brought up in the country find that they have to move and leave the lovely old farmhouse of their childhood and move to an apartment in a nearby town were there is work. Therefore, there is an abundance of French rural property on the market.
In recent years we have seen many U.K. owners of homes in France decide to sell. There has always been some Brits who, having enjoyed a spell of French property ownership, decide that the call of grandchildren is too strong to ignore and so they return to the U.K. However, since the referendum and the uncertainty caused by it, some U.K. owners have decided to leave mainland Europe. The good news for anyone looking to buy a French property, beautifully restored and renovated, is that there are many currently in the market at exceedingly low prices.
Where Is The Best Place To Buy property For Renovation
Basically most regions of France have some real bargain properties with the exception of Provence, the Alps and the major towns. However, the more rural parts of France offer the greatest choice of properties for sale at mouthwatering prices. From country homes in Deux Sevres close to Chef-Boutonne, Melle or Sauze-Vaussais right down to the south of France for village houses in Aude near to Montségur and in Herault near to Beziers and to mountain houses in Haute-Pyrénées and Midi-Pyrénées, there are small houses needing just a little refreshing to make into lovely homes.
Obviously the more work you are happy to do to a property the cheaper the property will be or the larger it may be or the better the location. But the good news is that you can currently buy a small French holiday home, ready to move into in various parts of rural France for less than €50,000. If you are planning a full time move to France then Charente, Haute Vienne and Dordogne are also good areas to investigate for lovely farmhouse complexes with outbuildings that for anyone with good building skills could be created into income producing homes. What a brilliant way to start a whole new life in France!