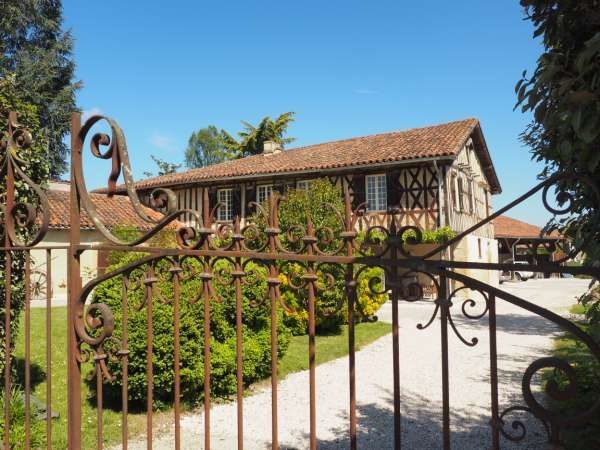 Investigate Midi-Pyrenees Whatever French Property You Want
Midi-Pyrénées, Occitanie For Amazing Value Properties
The region of Midi-Pyrénées in France has been amalgamated with Languedoc Roussillon to form the new region of Occitanie. Situated in the south west corner of France this is a region with a warm and sunny climate; stunning views across vineyards to distant mountains, fruit orchards and maize fields, meandering rivers, dramatic gorges and delightful medieaval villages and market towns. Not only are the climate, landscape and architecture so very tempting but in many departements of Occitanie French property prices are amazingly good value. The region is very large and there are, indisputably, some more expensive parts of it, especially those areas along the Mediterranean coast or in sought-after towns such as Uzès, Pezenas and Collioure. However, for anyone looking for a rural property in a delightful setting there are incredible bargains to be found in the departements of the old Midi-Pyrénées.
Charming Exterior Character, Wonderful Modern Interior
This lovely village property seems to have everything and all for only €175,000. The exterior is charming enough to satisfy anyone looking for a character property and the newly restored, immaculate interior is a real joy. There are four bedrooms, one on the ground floor and every room is flooded with light, especially the living space which still benefits from an open fireplace. Outside there is a good sized garden with mature fruit trees and a summer kitchen plus an area for eating shaded by an old vine. There are also two terraces around the house where you can escape the heat of the midday sun. This is a house I would love to own. Just imagine, the day you sign the final purchase contract you can move straight in and immediately begin enjoying your life in Gers.
All It Needs Is Tender Living Care
I just love this property, it seems to sit there calling to me to make it into a home, it's so very pretty and needs so much love inside but what a worthwhile project to take on! At only €86,000 this cottage seems remarkable value. The exterior work has been done and the interior awaits vision and hard work to make it into a delightful home. The house is situated in a little village sitting amongst the vineyards. It is well placed for discovering Haute Pyrénées and Pyrénées-Atlantique and even for travelling to Spain. However, I don't think I would ever leave this house if it was mine, especially as it has an acre of garden with fruit trees and a barn to turn into something useful.
If you are tempted to look at property for sale in Midi-Pyrénées France do give us a call. There are many delightful homes in Occitanie on our website but if you would like more information about the many departements in the new region, about its landscape, climate, lifestyle and properties we are really happy to share our knowledge and experience with you.
Check out other special properties in Midi-Pyrenees on our website or call us +44 (0)1306 775 008 to discuss your property buying requirements. We are always happy to share our knowledge and experience and set you on your path of finding the best house in the right part of France for your needs.