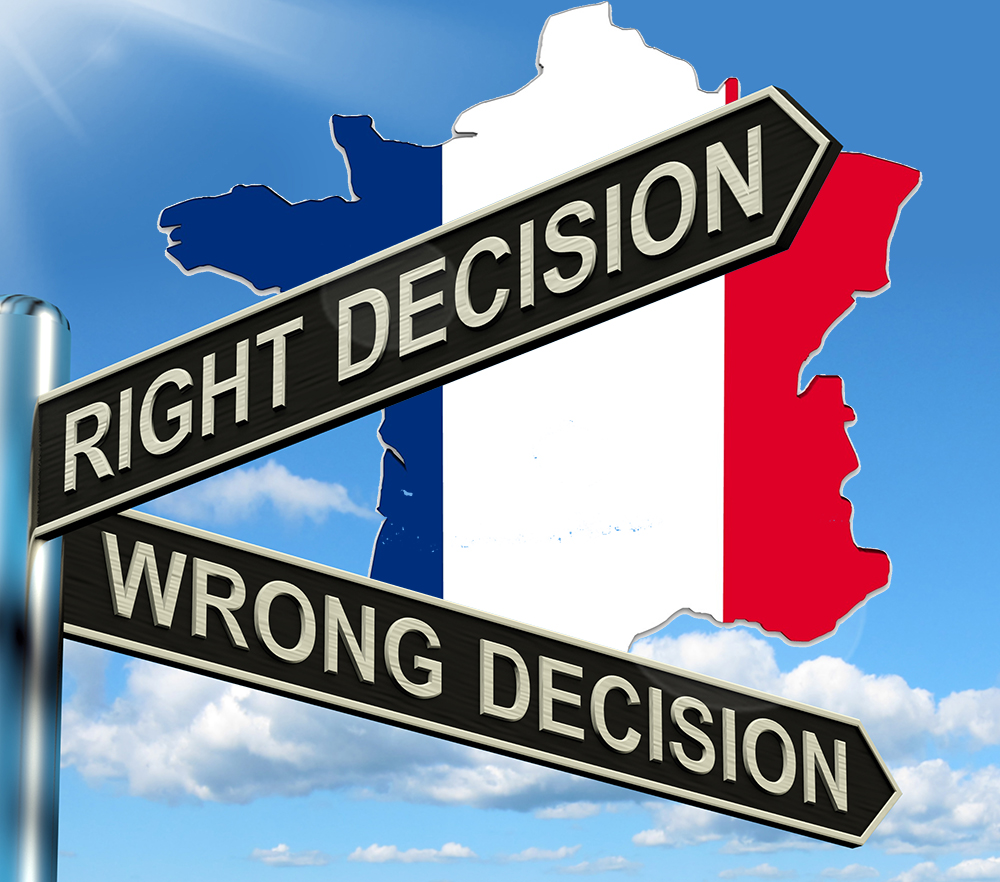 Mistakes People Make Buying A French Home – Part 3
The Mistakes People Make When Buying  A French Home
Part 3
This is the final part of our article designed to help potential buyers of French Property avoid common mistakes that we have seen people make when they choose their French home.  By sharing the things we have seen go wrong with French Property buyers over the 30+ years we have worked in the business we hope that readers will be able to enjoy trouble free ownership of their home in France.
Please talk to us about your project, we would love to help you…
Check Out Any Plans For Your French Home
When you find the French home you want to buy do check out that any plans you have for it can be carried out. Any good estate agent will be able to either check on your behalf or tell you how to check for yourself.
Normally if a property needs planning permission for any conversion work to it, the French estate agent will have specified this in the details of the property. However, it is always wise to ask every question you have about any work you want to do to a property before you sign the first contract.
If there are extensive property works involving having utilities brought to the property then ensure you get a written quote for such works before you agree to purchase the property. You can, however, sign the first purchase contract with impunity as long as you ensure that any conditions you require to be met for you to purchase the property are clearly stated in this contract.
Don't Assume That Everything Is Proceeding According To Plan
I hate generalisations but one point I do need to make is that the French in business are rather poor at keeping all parties informed of current progress.
It is safer not to assume that you will be kept fully informed throughout the purchase process. Make sure you keep in regular contact with the agent and your Notaire and don't assume that the completion date for your French home written into the first contract will actually be the date you finally sign to purchase the property! Make no plans to travel to France for the final signing until you have firm notice from the Notaire of the date the contract will be ready to be signed.
Settle Into Your French Home
With so much to do when you buy and move into a new French home it is easy to become a little insular and to focus on getting the boxes unpacked and the house as you want it. However, do not overlook the importance of getting to know your new neighbours. They are likely to invite you for aperitifs, but if they don't, then it is good for you to issue the invitation. Getting to know your neighbours will be an invaluable part of your happy ownership of a property in France.
As part of getting to know your neighbours and other local people is the need to perfect your language skills. Few U.K. buyers of French Property are fluent French speakers and because of this many villages and small towns run language classes. These can be great fun and are a good way of getting to know other new arrivals in the area.
Failure to learn enough French to cope happily with everyday matters is one of the reasons that people fail to settle into their French home.
Learning French to live in France
Think, Talk and Research
When it comes to avoiding the common mistakes made by U.K. buyers of French Property it really boils down to…think carefully about where and what you want, talk to people who have enough knowledge and experience about France and its properties to be able to offer valuable advice and do plenty of research on the web.
Owning a French Home
Owning a French Property is such a wonderful experience, whether it's for holiday use or as a full time home. Just be wise as you set out on your search. Think twice about everything and question every bit of advice you are given. Keep your head during the search and then love your new home in France with your heart. To my mind there is not much that exceeds the pleasure of spending some time living in your own home in France.
The team at Healey Fox are always happy to have an informal chat with anyone thinking about buying a property in France. We have the knowledge and experience to help you, and our service is FREE as we share commission with of our partner agents. Call us now.