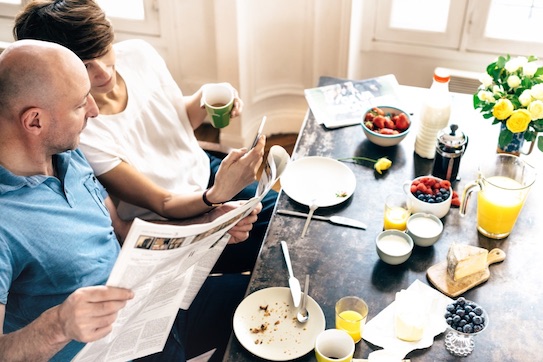 We Have 30 Years Experience Of The French Property Market
The Most Important Conversation
The team at Healey Fox have more than 30 years experience of the French property market. We have bought and sold our own homes, we have lived in different parts of the country, we have been educated in the French system, we have worked in France but most of all, we have a deep love of France and its properties. However, our love does not blind us and buying property in France is not right for everyone and we hate seeing people make mistakes when they buy French property.
We would really like to use our knowledge and experience to help anyone considering looking at French property for sale. Whilst accepting that the internet is a hugely valuable tool for accessing information on all aspects of buying and owning property In France we believe that there is nothing as valuable as speaking to a knowledgeable human being, someone that understands the French property market. It is sad that so many people get 'sucked into' the amazing prices and character of French property before they really assess whether buying a French property is the right thing for them to do.
Even if you are sure you want to buy a French house you may still need advice on the area that will best suit you, the type of location, the type of house etc. You may need help with currency exchange for your French home or financing the property. You may need reassurance on the whole process of finding and buying  French property.
There are a thousand questions that you may need answering but the temptation for many people can be to go ahead on a 'hope and a prayer' as they get carried away by the excitement of a perfectly lovely house seen on the internet.
Research On The Web And Talk To People Who Know About The French Property Market
There is no denying that the internet is an invaluable tool when searching for property in France but it is also quite anonymous. You can never be sure who has written the information, as with this article! However, the difference with Healey Fox is that you can pick up the phone and speak to me or one of the team.  I believe that having your individual questions answered by a human being can be far more reassuring than reading hundreds of comments on forums etc.
At Healey Fox we pride ourselves on being one of the few U.K. based French property companies who are really available for potential clients, even if sometimes we lose a client by advising them that buying French property might not be right for them. Phone calls or face to face time in our Surrey offices are satisfying for us and for the people who talk to us.
Often we have been able to advise clients that the area they think they want will not give them the French lifestyle they are looking for or to change the area of their search a little to get better value for their, we pride ourself that we can save you money and we know about the French property market.
We have made clients think twice about their desire for a large garden just to achieve a peaceful location, it is not necessary to surround yourself with large gardens, needing a lot of maintenance, to have somewhere quiet for your French home. Similarly, many of our clients have avoided the temptation to buy too large a property after talking to us about their requirements.
Speaking to the Healey Fox team will not only help to answer all your questions but may save you money as we may be able to suggest areas and properties that suit your requirements but that may be cheaper than you are thinking (View our bargain property in France section) : or even advise you not to buy!
The service of Healey Fox is totally FREE as we share commission with our partner agents if and when you buy. So, what have you got to lose? Call us now for an informal but potentially profitable chat…Call us on 01306 775 008.