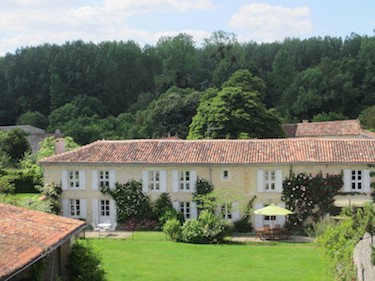 Selling Your French Property
It's usually a heart wrenching decision when you decide to sell your house in France and often not made easier by the process involved in selling French property, a process which can be costly, slow and confusing. Many U.K. owners of French Property automatically turn to the agent who helped them in buying a house in France in the first place and this certainly has its advantages as the agency knows the house and the buyer knows the agent. However, it is interesting to note that 40% of all properties sold in France are sold privately. This is mainly driven by the high commissions charged by French agencies which are amongst the highest charged throughout Europe and very much higher than those charged in the U.K. Selling your French house privately is certainly worth considering, especially as many people nowadays are looking to buy a French property privately.
If You Decide To Use a French Agent
Firstly, if you decide to use a French agent to sell your house then there are some key facts that you need to be aware of. You will need to sign a 'mandat de vente' with the agency giving them the right to find you a buyer. Please be aware that you do not need to sign an exclusive mandat, rarely will the commission rate be lowered significantly if you agree to exclusivity. The mandat you sign should be a 'mandat de vente simple' and must state the level of commission to be charged. If the mandat is signed in the agent's office it is immediately in place but if signed at the property or the nearby café you have 14 days to change your mind! Before the property can be advertised you must have the energy rating included in the advertisement. To do this you will need to employ an expert who can also do the full report which will be needed when you finally agree a sale. This is referred to as the DDT – Dossier de Diagnostique Technique, and although this full report is not needed prior to advertising it can be useful to get it all done at the same time. Please note that both reports only have a lifespan of 6 months so if it takes longer than that to sell your house you will need to have the reports redone.
A French agency will charge between 4%-12% commission (higher commission being charged on lower priced properties). This high commission rate is why so many people decide to sell privately. As well as saving money it can also be wise to look at finding a private buyer if you believe your house is likely to attract a specific sort of buyer. For many U.K. owners of French houses who decide to sell there is a very high chance that the future buyer will also come from the U.K. However much we all believe that we have decorated and furnished our home in the traditional French way whenever a French person sees it they normally express great delight at "the lovely English look". Even though most U.K. buyers think they want a traditional French home they very often end up buying one that is being sold by a U.K. seller! Finding something a little familiar in a foreign country can be reassuring.
Selling Your French property
Selling privately without using. French agent, or in combination with giving a French agent the right to find you a buyer, is well worth considering for U.K. sellers of French Property. You will need to write a good description, take good photos of your French House and find someone to show the house if you are not currently living in it.
Marketing of French Property
There are many U.K.based companies dealing in the marketing of French property who can advertise your property on their own websites and with all other marketing channels that they use. Some charge an advertising fee, some charge commission only when a sale to a buyer they found completes and others do both. At Healey Fox we believe that our carefully designed service will sell your French house if it is priced correctly and for that reason we only charge you when the sale is complete.