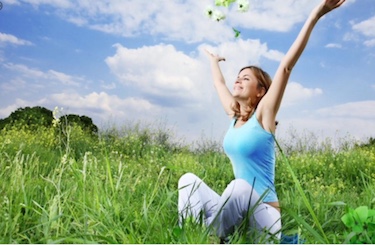 The Year To Buy A House in France?
As the count down to the New Year begins I wonder how many more U.K. citizens will have bought a French property by the end of 2018. This is traditionally the time of year for thinking about the past and planning for the future. Personally I am not good at New Year resolutions but I do like to spend a little time on these days between Christmas festivities and the beginning of another year to consider what changes I need to make in myself and in the way I live my life. For me 2018 feels a time to make an important decision. Having been without a French home for 5 years now I certainly feel that 2018 is the right time for me to buy a little cottage or village house in France where the sun shines more often than in the U.K. There are definitely things I love about my country but there is so much that I miss about life in France. So my thoughts are seriously focussing on buying a house in France in 2018.
Why I love France
My reasons for wanting to buy a house in France are really the same as most of our clients talk to us about.
Firstly, the climate: living somewhere with so much more sunshine (yes, I am thinking about buying in the southern half of France) makes one's life very different – the pace of life is slower because of the warmth of the sun, waking up on sunny mornings makes the day start in a much happier way and enjoying an aperitif in the garden with friends and neighbours is such a delightful way to end the day and in between everything is done under blue skies.
Secondly, the traditional way of life – whilst living in France I loved the emphasis on a traditional lifestyle and the resistance to fast change. Of course there are world wide changes that the French have to adopt during their working lives but they manage to temper these with an insistence on a proper lunch break and short working hours. There is also an obvious respect for the older members of the community and I just love the philosophical cafés where weekly you meet up for a drink and shared conversations about life and it's meaning!
Finally, the amazing properties at affordable prices makes it simply impossible for me not to consider buying a property in France. This will be my third French home and I am certainly approaching 2018 with a feeling of excitement at the thought of this new project.
I must buy my house in France 2018
I realise that this is the year that it would be wise to make my decision to move to France. Following on from the initial Brexit negotiations it is now clear that I need to have bought my French property and register as a full time resident to be able to claim my health benefits in France when the U.K. leave the E.U. in March 2019. Having a knowledge of the French health care system, from living there for 20 years,  I know that this is such a hugely important asset and one that makes it sensible for me to make my final decision to buy a House in France quickly. If you are thinking about buying property in France then please do look at our web site: French Houses For Sale with Healey Fox,  for lots of information and amazing properties especially chosen by our partner French agents, or call us on +44 (0)1306 775 008. We love sharing our knowledge and experience with you.
Quick Links