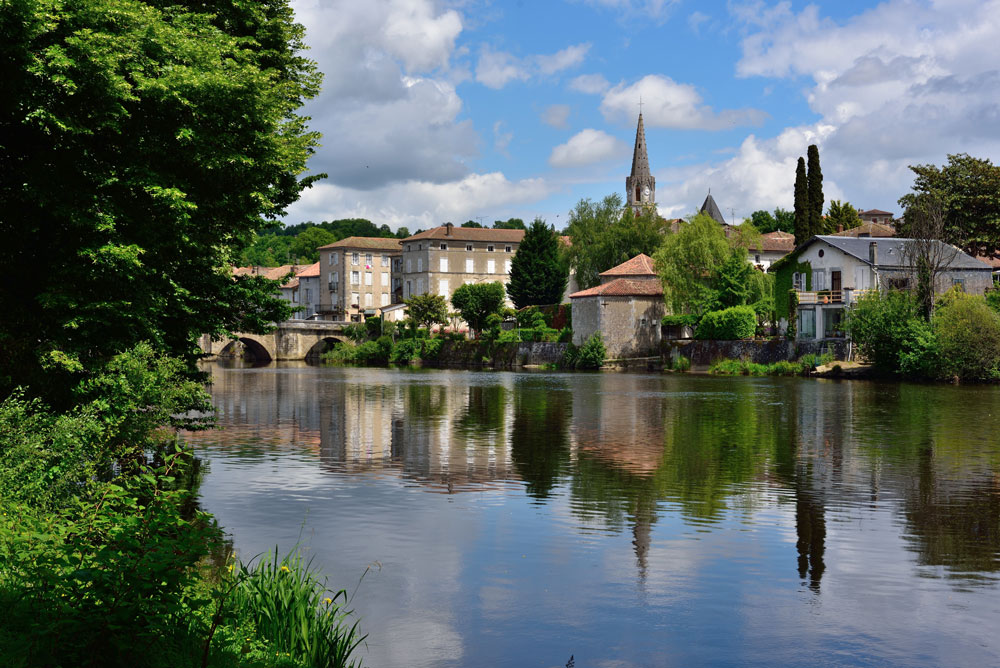 Buyers Of French Houses Charente
Charente Still Tops The List For Buyers Of French Houses
As 2018 comes to a close and we analyse the property sales for the year yet again we see that Charente has been the most popular destination for Brits buying a house in France using our free service.
It is interesting to consider what it is about this departement that tempts so many Brits to buy a holiday home or a full time home here. Charente is surrounded by other popular departements such as Deux Sevres, with its bargain properties, amazing houses in Charente Maritime with its even more amazing coastline and the ever popular Dordogne for property but still, Healey Fox property buyers favour Charente most. When the average British buyer chooses to buy a house in France they usually make their choice of area based on climate, lifestyle, accessibility and property prices while, not forgetting that sometimes a happy holiday spent in the area can be the provoking factor. So, does Charente beat the rest of France on some of these factors or is the combination of all of them just right?
Charente Climate
Many people would describe the climate of Charente as being just right. I can remember when I first discovered the area one summer, long ago, that it seemed like Camelot to me. During the days the warm sun shone and at night there was refreshing rain to keep the temperatures down and the gardens and fields green. Spring certainly came earlier to Charente than to the U.K. I remember travelling across France from the snowy Auvergne one very early Easter and becoming so aware of how, as I got closer to the border of Charente, the blossom trees were out, spring flowers were everywhere and I could feel the warmth of the sun. Summers are certainly warm and long yet it is rare to get the intense heat of the south of France. However, the proximity of Charente to the Atlantic guarantees a lot of sunny days in summer, greatly appreciated by the many fields of sunflowers. Autumn days are delightful, mainly remaining warm and sunny and then finally as Christmas approaches so does winter. Charente winters are not particularly cold but this can be the wettest time of year but luckily also one of the shortest seasons. So, yes, Brits looking for a house in France are very likely to be attracted to the area by such an easy-to-live-in climate.
Charentais Lifestyle
Much French lifestyle tends to be dictated by climate, as many of us will have realised during the wonderful U.K. summer of 2018. The better the climate, the more life is lived outdoors and the more life is lived outdoors the more social it becomes. Sitting at pavements cafés throughout most of the year, sharing barbecues with newly made friends, days spent swimming at local leisure lakes, long bike rides through sunflower fields – all of this is the way life is lived in Charente. For those cooler, and possibly wetter days, then Charente has large towns such as Poitiers and Angoulême to visit and smaller market towns like Confolens, Jarnac and Ruffec, never forgetting the interesting town of Cognac with its distilleries and La Rochefoucauld with its Château. Charente is very much a rural departement but sophistication and culture can be found when beautiful scenery, little markets and lovely neighbours just don't offer enough!
Getting To And From Charente
With Poitiers, Limoges and Angoulême airports all offering inexpensive flights from many U.K. airports, flying into Charente couldn't be easier. But one of the special joys of the Charente is that it is relatively easy to drive there from the U.K. From Caen it is less than 4 hours, from Le Havre it is less than 5 hours and from Calais it is only just over 5 hours. With driving on French roads being so much quieter and easier than on U.K. roads getting to a French home by car is very attractive to many buyers. This may be one if the reasons that most U.K. buyers in Charente in 2018 bought for holiday use. Easy to pile in everything to make a holiday fun, including the family pets, and arrive at your French house without the stress of airport departures. The TGV fast train also runs into Angouleme.
Property Prices In Charente
Being a very rural area there are still lots of renovation properties for sale in Charente at less than €50,000 but if the thought of these is too daunting then from €50,000 there is a good selection of small village houses and rural cottages in need of just a little modernisation and by the time you get to €100,000 there are some lovely, ready to move into homes. There is, in fact, very little property for sale in Charente for more than €400,000. This is certainly an area of good value properties and for less than €200,000 you can even buy properties with income potential. In fact, I believe that many Brits who are buying property in Charente are choosing this area because they can buy an inexpensive property which had the possibility of producing income from holiday letting in an area where holiday lets are pretty certain.
Holidaying In Charente
The final reason that seems to make Brits think about buying a house in Charente is that they have enjoyed one or more lovely holidays there. You can count me into this group too.
This summer I spent a wonderful week in a little cottage on the border with Charente Maritime and a few years before we had another week in a little eco chalet set all alone in a clearing in the woods with only a pack of houses for company. I love the area because life just seems to slow down so quickly, people are incredibly friendly and you are never far from a river or lake for some water fun. I am never surprised if someone tells me that they are intent on buying their own holiday home in Charente for family and friends to enjoy. To have your own house in this beautiful department to which you can invite friends and family to join you must be one of the best ways ever to spend spring, summer or autumn holidays. Even toasting your toes by your own log fire in winter is appealing!
Finally
Looking at all the reasons Brits give for buying homes in Charente it does seem to me that the departement offers most people most everything they want when they decide to buy a French property. Of course, there will always be people who want to be on the coast, in the mountains or by the Mediterranean but for the majority of buyers, especially those on a budget, Charente seems to offer it all. Look at our selection of properties on the website www.healeyfox.com or call us for an informal chat about your property buying requirements.