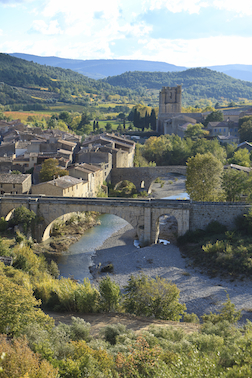 More Brits Retiring To France
More Brits Wanting To Retire To France
Ever since the referendum we have noticed more Brits wanting to retire to France. At first this surprised us but when we remember that all the reasons for making the move to France remain – cheaper housing, calmer way of life, better climate and traditional values, and there is now the added feeling of continuing to be part of Europe, it really is not surprising at all.
People who have decided to make the move to beat the Brexit date may well get their new status as 'full time living in France' recognised so that they may be immune from any later changes that Brexit arrangements may make to the health cost agreement that currently exists between the U.K. and France. Hopefully all this will become clear soon but it continues to look likely that any Brit registered as a full time resident in France before the end of March 2019 will receive the same health benefits as French nationals.
Brits buying a house in France at the moment will probably have come to terms with the increased cost of property due to the fall in the value of the pound. However, with careful financial planning regarding currency exchange and good negotiating on the purchase price such buyers are still able to buy incredible bargain property in France. What they cannot avoid is the increase in living costs if their income is derived from the UK. However, as one who has spent a long time living in France I am really aware that living costs have always been cheaper in France than in the U.K. Not really because individual items are cheaper but because the whole way of life is not so consumer orientated, one lives differently when you retire to France than when you are retired in the UK.
Potential Problems Retiring To France
With so many advantages of retiring to France what are the potential problems?
Distance from family friends, especially notable when there are new grandchildren. To avoid this being a problem choose the location of your property with ease of access from the UK in mind
Language problems. Without getting to grips with the French language your social life will be restricted. Having French lessons is good for the brain and good for establishing a new social life
Coping with a new culture, learning your way around the administration! Again, very good for the brain and for putting your new language skills to good use.
Since Brexit the uncertainty of how life will be for British expats living in France is causing some concerns. However, for people who are retiring the only likely change is that it may become necessary to buy into a private health care system if the UK and France rescind the reciprocal arrangement that they currently have in place.
[php_everywhere]
So, if retirement to France has always been your dream, don't put it off. Life really is too short and following your heart may well prove to be the wisest thing you ever did.
Quick Links To Other Retirement Articles