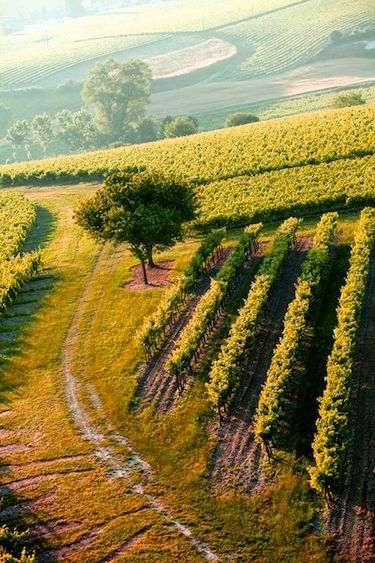 Buying Property in Charente France
Why Buy Property In Charente
We are often asked why clients choose to buy property in Charente, with such a large country to choose from it certainly is interesting to know what Charente offers that makes people decide on this area when looking for a home in France. For many years I lived in Limousin, no more than a 30 minute journey to the Charente border. It was not only its proximity that made me make many visits there, it was also the things that make Charente so special and a little bit different from its neighbours.
Firstly, it was the huge expanse of sky. I can't really explain it, but somehow Charente has the most enormous skies I have ever seen and they are so often a beautiful deep blue with the occasional fluffy white cloud. Secondly, it was the fields of golden sunflowers stretching as far as the eye can see and basking underneath the blue skies and thirdly it was the presence of the River Charente winding its way across the rural landscape and then bubbling happily through so many pretty villages. However, it's not only the landscape that attracts UK property buyers to look for property for sale in Charente. The lifestyle, the climate, the ease of access from the UK and the good value, pretty French properties that are available all attract people to buy a French property in Charente.
Whilst most of Charente boasts a rural lifestyle there are many bustling towns and villages. Angoulême, with its castle and ramparts, wide boulevards, churches, good shops and squares with lovely cafés, is always a lively destination. From here, as well as from Cognac, to the south, you can take lovely boat rides along the River Charente. Both Cognac and Confolens are interesting places to spend a day out or to visit on a regular basis if you are lucky enough to live in Charente.
It is the lifestyle in Charente with its satisfying balance between the peaceful way of life in the country and the fun and bustle of busy towns and villages that makes so many of our clients decide to buy a home there. The climate is another factor which attracts UK buyers, mild winters, early spring, warm and sunny summers and colourful autumns. It's the climate that we dream of in the UK. but rarely get. Access from the UK is also good with inexpensive flights into Angoulême, Limoges and Bergerac.
Properties for sale in Charente start from under 100,000€ for which you can buy a simple, small ready to move into home. With a little more to spend people have bought wonderful, detached stone farmhouses for 150,000€ up to income-producing gîte complexes from 250,000€. Many of our clients who have decided to make Charente their home have chosen to buy a property,which allows them to do a bed and breakfast business. Most have said that not only is the extra income useful but they enjoy having guests to stay and sharing their love of Charente with them.
Generally, people I have spoken to who have chosen to buy a home in Charente have made their decision because of it's mild and sunny climate, the combination of a rural lifestyle with towns and villages that are always lively and it's attractive and inexpensive houses with access to the Atlantic coast being an added attraction.
How wonderful to leave your country farmhouses and be at the long sandy beaches of Charente Maritime in less than an hour.
There are probably as many reasons for buying a house in Charente as there are people who have chosen to do so but I have tried to give a flavour of why Brits are so attracted to this lovely part of France.
Quick Links: French Property Under 100k, French Farmhouses, French Village Houses, Chateau in France for Sale, French Coastal Property, New Build Property France, Apartments in France, Hotels for Sale in France. French Property for Sale,