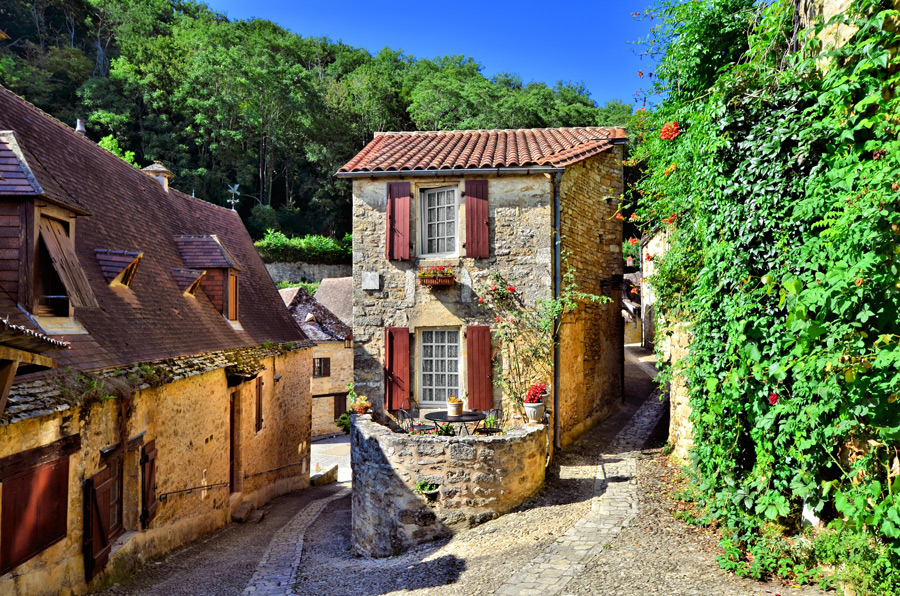 Buying Property In Dordogne France – Still Top Of The List
Buying Property In Dordogne France
As the summer of 2018 comes to an end, at Healey Fox we start to review the areas of France where most U.K. people have bought their French home this year. Once again Dordogne has proved to be one of the most popular departments. Ever since people from the U.K. have been buying French property Dordogne has been a favourite destination. The beautiful scenery, stunning architecture and easy climate were certainly among the reasons for people choosing to buy property in Dordogne in the early years. Now with the ease of travel, with the multitude of U.K. destinations from Bergerac airport, even more new buyers are favouring Dordogne as a place to call home.
The lovely market towns and villages are certainly a draw for U.K. buyers and most people look for property within easy access of some of our favourite Dordogne towns.
Eymet, the most British town in Dordogne
Our partner agent in the bastide town of Eymet was amazed to have reached 30% of the target 2018 sales by the end of February. As she says 'it's been totally mad'. She reported that British buyers have been arriving and telling her that they are in the area for a week and want to return to the U.K. having bought a house. One third of the population of Eymet is British but somehow this just seems to add a rather special international flavour to the little town which is situated along the banks of the River Dropt. With its pretty market square surrounded by honey coloured, half timbered houses and the stunning surrounding countryside it really is not surprising that Brits have been drawn to buy property in Eymet.
Bergerac France, So accessible
2O kms north of Eymet is the riverside town of Bergerac. This is one of the largest towns in the area and has the charming 'vielle ville' as well as a more modern part of town for everyday necessities. The old town is situated on the northern banks of the River Dordogne and there are lovely little squares along the river banks where you can have your choice of cafés and bars in which to enjoy a glass of local Bergerac wine whilst watching the traditional boats (gabares) taking visitors to view the little villages and Châteaux along the river. Despite Bergerac being one of the largest Dordogne towns it has an amazing air of calm in the old town, once the summer visitors have left! The numerous low cost flights from many U.K. airports to Bergerac certainly increases the demand from Brits to buy property in Bergerac.
Sarlat-Le-Canéda, Most Famous Dordogne Town
Commonly referred to as Sarlat, this is probably the most visited town in Dordogne. It's beautiful medieval architecture and narrow, winding, cobbled streets are the big attraction of this attractive town. The cathedral with its lovely cloisters and some of the numerous architecturally stunning mansions are well worth visiting. You are never short of somewhere to stop for refreshment as you stroll around as the town abounds with charming cafés, bars and gourmet restaurants. Many of our buyers choose to buy in the surrounding villages knowing that Sarlat is on their doorstep to enjoy once the summer visitors have left!
Why buy property in Dordogne
If you are looking for somewhere to buy a property in France with beautiful countryside, lovely villages and towns, a delightful climate with proper seasons and not too much heat plus ease of access, then Dordogne could be the place for you. If you are also concerned about settling into life in a new country where you may or may not be fluent in the language, then in Dordogne you are likely to find other expats (from all over the world) and many services offered in English. Living in a foreign country can be charming but it is also challenging at times and choosing to buy a property where you know there will be other English speakers can be a wise decision.
If you would like to discuss your plans for buying property in France please call us 01306 775 008, We are always pleased to share our knowledge and experience with potential property buyers. It's a big decision you may be making and it is wise to get all the help you can. And don't forget, our service is totally FREE. Healey Fox is paid by our partner estate agents if and when you purchase a property using their services.
View Property For Sale In Dordogne