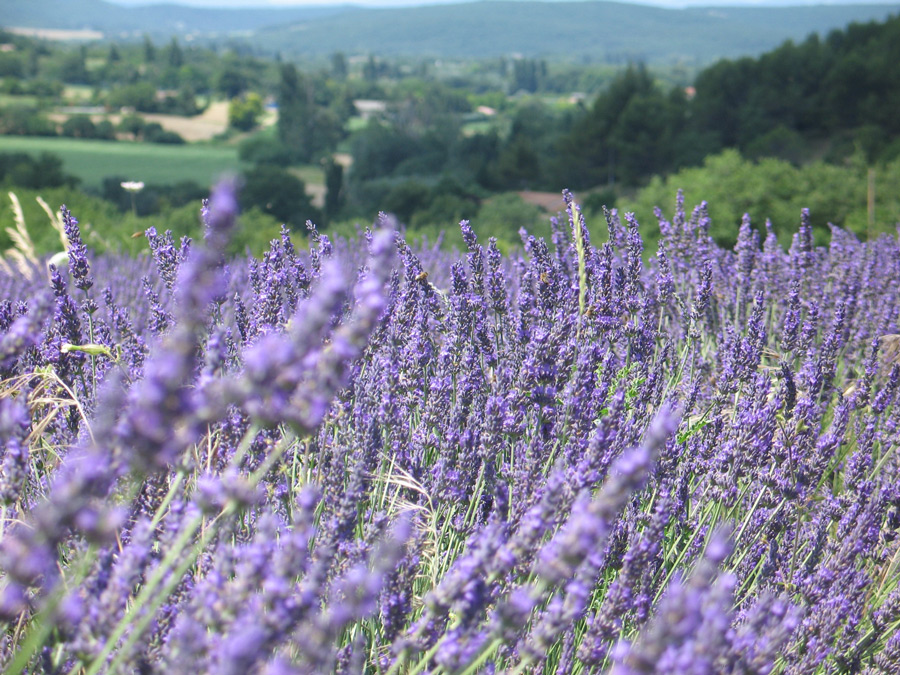 7 Reasons Why I Miss France
My Home in France
It's now 6 years since I left my home in France to return to the U.K. for family reasons and although normally I don't pine for my old French life too much, whenever I return to the country to see friends or for a holiday I become exceedingly nostalgic.
When I first arrive back on French soil I feel exhilarated and happy to be back. After a few days, however, I start taking note of all the things that France offers me that I miss so much in the U.K. In the few days left of my holiday I am drawn to French estate agents' windows to look at French property for sale and to wondering how I could combine living in France with caring for elderly parents in the U.K. Then it's time to return to the U.K. with no solution to my dilemma and with a feeling of sadness. Soon sadness combines with regret that I can no longer call France 'home'. Occasionally over the following weeks and months the regret is replaced by questioning anger "why does France get so many things right?"
So this is time for me to share the things I love about France and that make it so special as a place in which to have a home, whether it be a holiday house, or even better, a full time home. I hope my feelings may either make you glad that you have a property in France or determined to pursue your thoughts of owning a French property.
The Quality Of Life In France
It's not the first thing that I notice in my return to France but as the days go by I realise that there is a quality of life in France that we have lost in the U.K. I love the insistence on keeping the lunch hour (or two) sacred, even to the extent of most towns not charging to park a vehicle between noon and 2 o'clock. Much as it can be annoying when you first arrive at your newly bought property in France to discover that the local hardware shop is shut at lunchtime just when you need those special nails, you soon get used to it and appreciate this space in the busy day in which to relax. Also I just love the fact that most towns still have lots of small individual shops selling items that the next door shop hasn't got! Shopping in France is so much more exciting and tempting whether it's for food, clothes, presents or stationery. My only regret is that my literary French is still not good enough for me to enjoy browsing in the numerous bookshops to choose a special book without the need for a dictionary at my side as I read!
Talking of French Food
I love the way that food in France is so local and so seasonal. I also admire the way that the French are prepared to pay a fair price for quality food and how they still favour small shops. The variety of butchers, greengrocers, bakers and fromageries in most small market towns is just amazing. Of course there are supermarkets but not all food shopping is done at them and it is certainly the case that most people do not do their shopping for the whole week in one go. Buying perishable products daily, either in the local shops or at the market, is still the preferred option for most French residents. Strolling around the local market of any town is an assault on the senses. The visual delight of some much produce, all freshly picked and all grown locally just tempts you to buy. The difficulty is always choosing what to buy and which local producer to buy it from.
Traditional French Lifestyle
Certainly in rural France there remains an adherence to tradition which is quite charming. The year is marked by the same events, year on year, and these events tend to include the whole community. From the shared celebrations of the 11 days of French public holidays to the many annual local events usually focussed on shared community meals, France not only maintains its traditions but in so doing keeps the community together. I fondly remember that when my granddaughter was at maternelle school (3-6 years) she was taught how to make bread, how to crush grapes to make wine, which mushroooms could be collected and eaten, where to find wild asparagus and what to do if a wild boar approached. These seem essential traditions and life skills to maintain!
The Size And Space In France
As you drive through France you can't help but be amazed by the amount of unspoilt countryside. Even travelling on motorways the drive from north to the south of France takes 10-12 hours and most of that time you are driving across flat, open plains, through pine forests, passing by fields of grazing animals and finally driving across the garrigue lands of the south. Very little of the journey takes you close to a number of French cities or towns and in fact it can make a welcome change when you see a small village, church or Château in the distance breaking up the endless beautiful countryside.
There is something incredibly calming about being amidst so much open countryside and unspoilt space whether it is tamed by agriculture or left wild. Apart from the quantity of open space in France there is also the diversity of the space. From long sandy beaches and rugged coastlines, river valleys and marshes, limestone escarpments and deep gorges, woods and forests and mountain ranges, France really has so much to offer anyone who enjoys the natural environment.
The French Climate
Whilst accepting that the climate of northern France is similar to that of southern England, for me my memories are of living in Limousin and Languedoc-Roussillon. In Limousin I loved the seasons. There was a marked differentiation between winter, spring, summer and autumn which was highlighted by the different foods eaten as well as the change in climate. Autumn was always my favourite as the trees turned the most wonderful range of colour and chestnuts were gathered and served with everything. I still can't see a chestnut tree without smelling Limousin in the autumn as people lit their log fires and settled down to pumpkin soup followed by locally caught venison with roast chestnuts. In Languedoc- Roussillon I loved the 300+ days of French sunshine, enjoying the brilliant blue skies of winter, with the occasional blast and excitement of the Mistral winds, as much as the heat of summer.
Proud To Be French
Wherever you travel in France, whether in a hamlet, village or a town you are aways aware of the well kept streets, the market places overflowing with flowers and the cleanliness of everything.  I just love these obvious signs of the pride that people feel in their local community. This year, for the first time, I noticed many villages with electronic signs advertising events and sharing important information. Such a brilliant idea to have signs so large that everyone, whatever their age, could read them. I also noticed many villages that had a book cupboard placed in a prominent position so that the locals could share their books. Then there is the service provided by La Poste where the postman or postlady will call on elderly people to check that they are alright. No wonder people are proud to be French, communities care for their elderly, for their communal spaces and for their heritage.
The Challenge
Finally, my seventh reason for missing France is the challenge of living in a country I was not born in. Much as I loved so many things about France there were still things that presented me with challenges to overcome. Anyone who has lived in France will accept that the bureaucracy is probably the most challenging of encounters. So much of it seems utterly illogical that sometimes it feels as though you are fighting your way out of a bag of candyfloss!
Getting to grips with the culture also took me sometime. I had to learn that chrysanthemums were the flowers of death and definitely not to be taken as a gift to a neighbour. Then there was the rudeness of arriving anywhere on time, definitely a British habit that one! How long to stay when invited for aperitifs, and on and on and I guess the challenge always remained that I was never sure what I did not know about the culture I had chosen to live in. However, as I learnt more and accepted that I would never understand the bureaucracy I realised how much I enjoyed facing new challenges all the time. I miss this very much now that I have left France.
The Dream Of Buying French Property
I guess my advice would be, don't just leave it as the French property dream. I have spent more than 20 years of my life living in France, some of which was while working in the U.K, and commuting to and from my French home weekly, and I don't regret anything about those years of French life. My only regret is that I am no longer living in France and as the U.K, continues to separate itself from mainland Europe, that regret grows. I sincerely hope that when personal circumstances allow I will once again have a home in France.
If you are tempted to turn your dream into reality do call us for an informal chat 01306 775 008. We are always happy to share our knowledge and experience with you and our service is totally FREE. Healey Fox are paid by our partner French agents when and if you buy a property using their services. Why not call us today and make your dream come true?