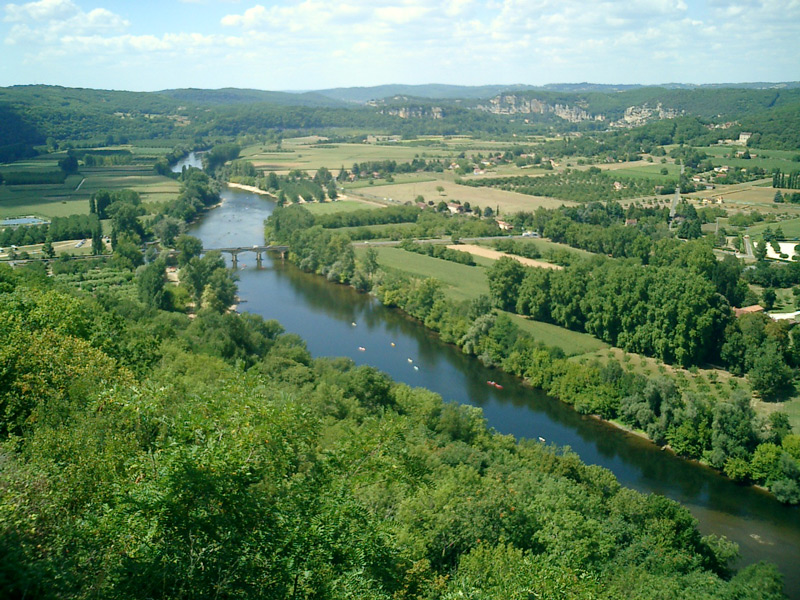 Where in France Are Dordogne, Languedoc And Charente
Where is Dordogne, France?
In January 2016 France reduced its number of administrative regions from 22 to 13. Despite this being nearly 2 years ago many of us, if not most, still refer to the areas of France by their old regional names. Luckily the departmental names did not change so Dordogne is still Dordogne.
Dordogne is now situated in the region of Nouvelle-Aquitaine instead of Aquitaine. For most people looking for property for sale in France a search for Dordogne on most websites will still take you to properties in the chosen area. However, wherever you need to use the regional name many websites are now changing to using Nouvelle-Aquitaine to refer to properties that were in 'old' Aquitaine. Searching for French property for sale in Dordogne remains one of the most popular searches which is not surprising. The department has beautiful rolling countryside, amazing rivers for fishing, boating and swimming, stunning medieval bastide towns and villages and a climate offering early spring days, warm and sunny summers and long warm autumn days ripening the vines. The architecture is delightful with the famous 'umbrella roofs' and warm stone walls and house prices remain very reasonable. With a multitude of flights arriving from all over the U.K, into Bergerac airport, no wonder people search for Dordogne.
Where is Languedoc, France?
Languedoc-Roussillon France was the region that covered the Mediterranean coastal area from Spain to the mouth of the River Rhône. Funnily enough, people looking for property in the south of France tend to use the term 'property for sale in Languedoc' rather than specifying the different departments which are Pyrénées Orientales, Herault, Aude and Gard and rarely do they add the 'Roussillon' to their search phrase. However, under the changes brought in in January 2016 Languedoc-Roussillon has changed its regional name to Occitanie which includes the eight departements of Midi-Pyrénées. Occitanie covers the southern departements of France which speak the Occitan language.
If you are looking for a property for sale in Languedoc-Roussillon or in Midi-Pyrénées you may find that on many websites you need to start your search by choosing Occitanie as the region. This very large corner of France and is very popular not only with Brits but also with buyers from all over the world. It is less developed and less expensive than Provence and some say it retains its feel of traditional France. The coastal stretch has long sandy beaches and the coastal plain is full of vineyards and small villages. There is a wildness in the hills where olive groves mix with lavender fields and the rocky garrigue land with its abundance of wild herbs. For lovers of sunshine and a traditional French way of life Occitanie is a region worth exploring. Property for sale in Languedoc ranges from coastal apartments, lovely French village houses, small farmhouses and modern villas and prices remain far more reasonable than in neighbouring Provence.
Where is Charente, France?
Technically Charente is no longer to be found in Poitou-Charente as that region and Limousin combined with Aquitaine in January 2016 to form Nouvelle-Aquitaine. The new regions which France introduced are purely administrative regions but they are beginning to affect people looking to buy French property in Charente or to buy property in Deux-Sevres as many websites are beginning to use the new regional names on their property search pages. So if you are thinking of buying property in Limousin or in Poitou-Charente you may have to start your search by looking for 'property for sale in Nouvelle-Aquitaine'. Properties in Limousin and Charente tend to be amongst the most sought after by Brits, especially people looking for a bargain French property.
Both Limousin and Charente are very rural areas and as such have a lot of lovely cottages and charming old farmhouses whose owners have to sell up to move to towns and cities in search of work. In both these areas there is a really good selection of property for sale for less than €100,000 some ready to move into and some that make wonderful renovation projects. Limousin and Charente border each other and enjoy similar countryside and climate. Limousin has more lakes for fishing, swimming and boating and Charente is closer to the sea. The landscape of Charente is gently rolling and in the summer there are sunflower fields around every corner. Limousin is more wooded and hillier and most land is given over to the famous Limousin cattle.