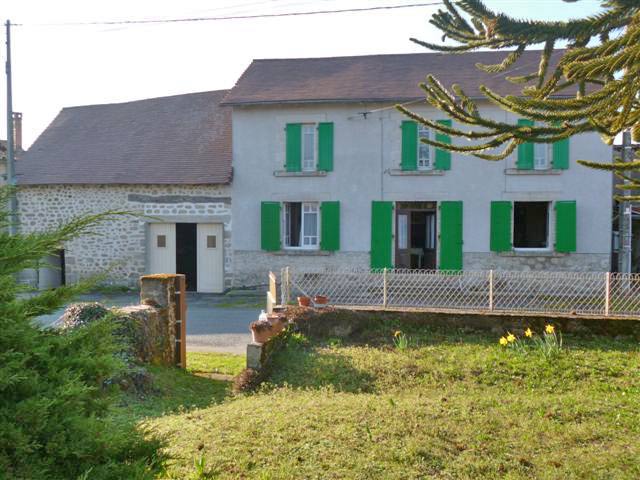 A Hamper Of Food From South West France
Winners Of Our Recent Draw And French Property Limousin
We chose to send delicacies from South West France to the winners of our recent draw. Paula and James from S.Devon were amongst people who LIKED and started to FOLLOW Healey Fox on Facebook.
Despite the huge selection of hampers to choose from it was an easy decision to choose food from South West France as Paula and James are planning to buy a French property in Haute Vienne in Limousin so we felt they would appreciate a taste of things to come! Haute Vienne is at the very top of the area of France referred to as the South West and is a great favourite with people from the U.K. who look for property for sale in France.
The climate and landscape are not dissimilar to the south of England. The summers are warmer and more predictable than in the U.K. and sunny autumn days can be enjoyed often into early December. The landscape is rural with wild flower meadows, rolling hills, forests and numerous lakes and rivers. Because of the lovely French summer weather most lakes and many rivers have man made beaches from which to enjoy swimming, boating and fishing.
There are very few large towns once one leaves Limoges behind but many pretty little villages and hamlets and some small market towns. If you don't like the countryside then I don't advise looking to buy a French property in Limousin.
However, if a peaceful, rural life in France is what appeals to you then the good news is that the Haute Vienne has some of the cheapest French property for sale in the whole country. Because of its rural nature the area has little to offer the local population who need employment. Shop work and the odd café or restaurant are really all this is available other than farming. The result of this is that most young people are forced to leave the hamlets, villages and small towns of Limousin. The lovely cottages and farmhouses have to be sold so that the young workers can move to an apartment in a town like Limoges or elsewhere in France.
For anyone looking for a charming stone cottage, a farmhouse or a little village house this exodus from the country means that there is a good choice of properties at low prices for anyone planning to buy French rural property. The condition of Limousin properties varies from the old farm complexes in need of total restoration to charmingly renovated cottages and houses ready to move into. What does not vary is the amazing value for money these properties offer. From a 4 bedroomed farmhouse which might need a little bit of redecoration like this one for €59,500
To a 4 bedroomed village house, ready to move into with an above-ground swimming pool like this one for €145,000
Quick Links To French Property Articles You May Like: