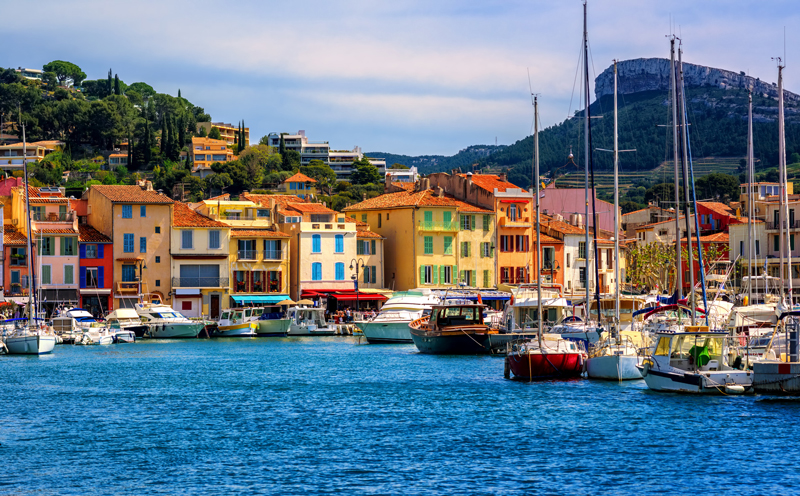 Buy A French Holiday Home Away From The Crowds
Consider Your Property Location
If you are looking to buy a French property for your holidays it is worth considering whether you want to be in a popular holiday destination or whether something more tranquil would suit you better. With Europe becoming more and more populated, traditional holiday destinations, even in France, are now becoming crowded during the months of July and August. While it might be nice to buy a French holiday home by the sea do think carefully whether a French coastal property will really give you what you are looking for.
The Atlantic and Mediterranean coasts get extremely busy throughout the summer months and then the resorts along the coast seem to 'die' in the winter. If you are planning to buy a French property for your own use then I suggest looking inland. If, however, you are planning to let out your holiday home you will certainly be able to charge higher weekly rents if it is within walking distance of the beach. However, you will also pay more for it as French coastal properties are around 30% more expensive than their inland counterparts.
For around €250,000 you can buy a coastal apartment with 2 bedrooms such as this property in Languedoc Roussillon.
If you are thinking of buying an easy to maintain new build home with easy access to the beach you are likely to have to pay around €400,000-€500,000. (See the 4 bedroom new build property below)
However much coastal properties cost and despite the busy summer months it is not easy to buy a French Property within walking distance of the beach. They tend to sell very quickly so if this is what you are looking for you will need to act quickly once a suitable one comes onto the market.
View coastal properties for sale in France
Buy a French property in the countryside
Some French families decide to head to the country for their holiday homes, to the numerous lakes and rivers where life can be more peaceful. It's an idea worth investigating if you are planning to buy a holiday home, Having access to the coast can be an asset but buying a holiday home inland where you can relax in more tranquil surroundings is worth considering.
A budget of less than €200,000 will give you a huge choice of country properties, especially in the Poitou-Charentes.
It is even possible to buy a house in the ever popular Dordogne for less than €200,000.
View all our French properties under 200k
So, when it comes to buying a French property for your holidays it's all a matter of choice…..coast or sea, what do you fancy? If you would like to talk to us about your property buying plans please give us a call +44 (0)1306 775 008.
View the whole Healey Fox selection of hand picked French properties