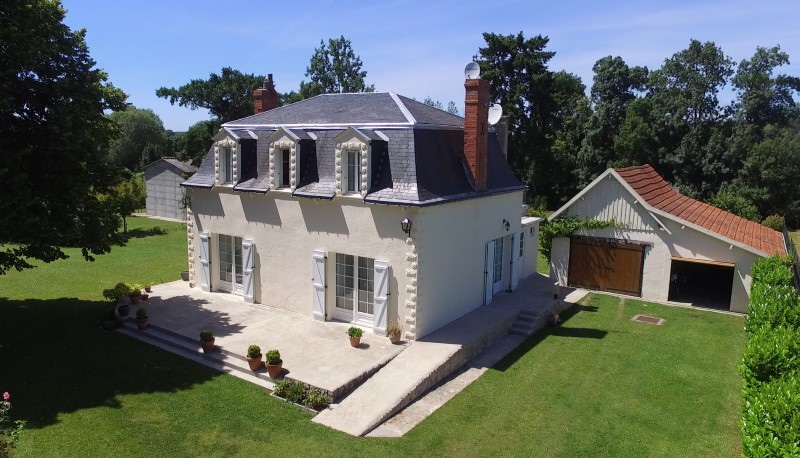 Amazing French Property Bargain
Reduction of €83,000 on this amazing riverside property
This elegant 5 bedroomed French Property in the Loire Vallley was built in the early 1900's and totally revamped over the last 8 years. It has 1.5 acres of private garden with river frontage and even a guest cottage in the grounds. Just reduced from €340,000 to €256,200 it has to be one of the most amazing French property bargains!
See full details for this bargain property in France
Priced to sell quickly with nothing needing to be done (except in the guest lodge if you wished) this property is in an excellent location and beautifully presented in the heart of the Loire Valley. Call us now +44 (0)1306 775 008 to arrange a view.ing Full property details.
More about Pays de la Loire
The property is located in Sarthe, a department in the Pays de la Loire region of France. This area has attracted people from all over the world who are looking for French property for full time living or as a second home. The climate is mild, spring comes earlier than in the U.K., summers tend to be warm with sunshine on most days, autumn is long and beautiful and winters are not too long, nor too cold. Apart from the tourist attractions of the innumerable Chateaux, there are many other diversions to enjoy – lovely woods, cycle tracks, and lakes. There is peace and quiet to be found in the countryside and amidst the rolling hills, forests and along the small rivers away from the more popular River Loire.
The many small towns in the area remain lively throughout the year with local markets, festivals and other activities to enjoy whether it be summer or winter. Tours, Le Mans and Angers are interesting large towns with museums, art galleries and sophisticated shopping. Being in the Pays de la Loire do not forget to visit the abundant vineyards for the famous Loire Valley wines where you can always enjoy a few tastings while choosing some bottles to take to your new house in France.
Grab A French Property Bargain
If you are flexible about the part of France in which you are looking for your French property, then it's good to start your online search by looking at the Healey Fox Reduced properties section of the web site. These properties tend not to stay on the market long but our specialist French estate agent partners are always quick to notify us when a bargain comes along…so watch the Reduced Properties section if you are after a bargain.. .and who isn't?
Take a look at our bargain French property section