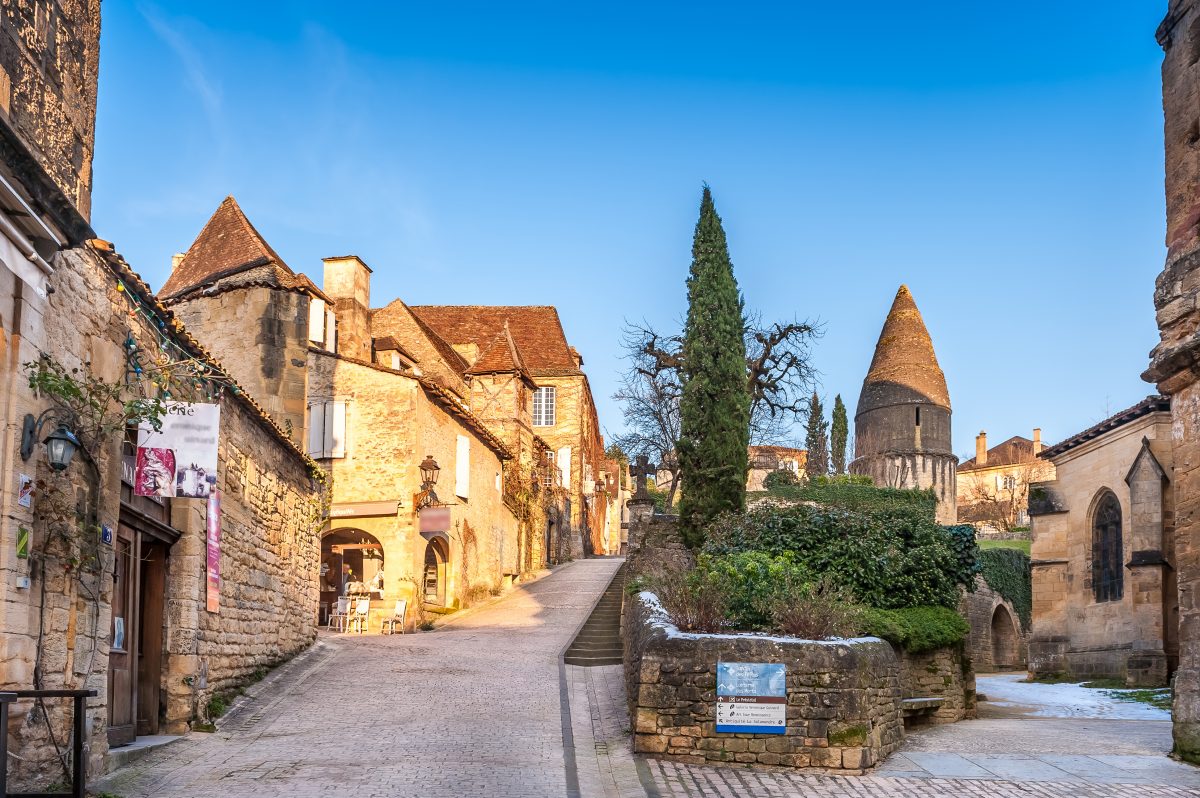 The Tuscany of France – South Dordogne & North Lot-et-Garonne
Life In The South Dordogne & North Lot-et-Garonne
The area of south west France covering south Dordogne and north Lot-et-Garonne is often referred to as the Tuscany of France no doubt because of its wooded hills, rivers and medieval hill top villages. It's a useful description as it allows people to form a picture of the beauty of this area but really it is even more special than Tuscany as all the wonders of rural French life are here too.
Beautiful Villages
This area of France is home to many of the 'most beautiful villages of France' many of which are the traditional Bastide villages.  The Bastides are best described as fortified small towns, or even villages, and were established in the 13th and 14th centuries as 'new towns' to colonise the wilderness of south west France. Interestingly, some of them were created by the English and others were occupied by the English during the 100 Years War. Today they ooze charm with their colonnaded market squares, beautiful central market halls, cobbled pavements and small back streets lined with mediaeval houses, each house a little different from its neighbour but the whole blending beautifully together. Once again, many of these are now occupied by the English as well as lovers of this part of France from all over the world.
Beautiful Scenic Surroundings
When you can tear yourself away from these lovely villages and small towns then the surrounding areas offer wooded hills, river valleys, meadows overflowing with sunflowers, small farms, orchards full of plum trees, caves, chateaux and beautiful gardens. If you want to be more active there is plenty of canoeing on the Dordogne River, swimming, caving, ballooning, cycling and walking. For relaxing days there are the chateaux to visit, caves to investigate, pavement cafes, amazing markets and many summer festivals in the lovely villages and towns. Summer evenings offer night time markets and candle lit concerts as well as restaurants to suit all tastes and pockets.
This whole area of France is loved by the French as well as many other nationalities not only because of it's history, architecture and natural beauty but also for its climate. Spring, Summer and Autumn offer a long period with lots of blue skies and gentle warmth most of the time, although summers can see temperatures above 30 degrees for short periods. Generally by April temperatures are around 17 degrees declining to 19 degrees in October and peaking at 29 degrees in July and August. Winters are cold but short and you can expect some sharp snaps of temperatures as low as -5 degrees although generally temperatures of around 10 degrees are more normal. The area sees rainfall throughout the year except in July and August with the highest rainfall falling in December and January.
Access to the area is good with Bergerac being the closest airport, Bordeaux about 1.5 hours from most properties and Toulouse roughly 2 hours.  Driving time from Calais is approximately 8 hours and is motorway nearly all the way.
The area offers a diverse range of properties with north Lot-et-Garonne offering a larger selection of modern properties and south Dordogne probably having the best selection of character homes. There is a good selection of properties starting at around 150,000€ to 200,000€, quality detached properties generally start at around 300,000€ and if you are looking for something really wonderful then there is a lovely selection of manor houses, chateaux and a variety of businesses for sale.