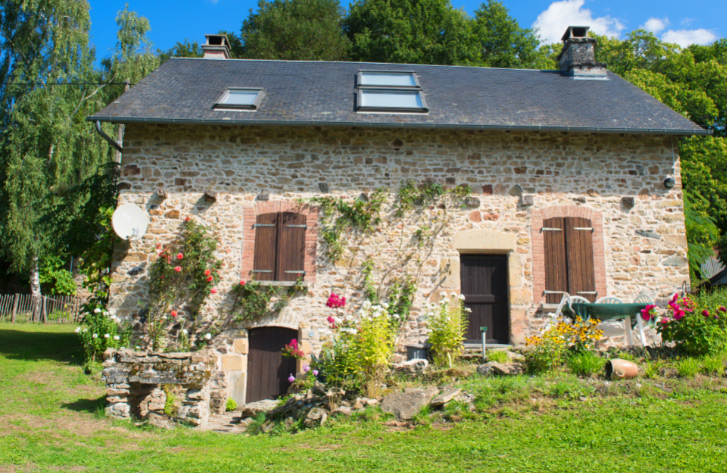 Best Rural French Property Bargains
French Property Bargains
The price of rural houses is rising relatively slowly at the moment and as property remains a buyer's market it is not surprising to learn from Le Figaro who reported that the average French property takes 23 months for a sale to complete compared to 11 months in the U.K. The good news is that there is no need to be panicked into buying a property and when it comes to houses in the French countryside there are still some real bargains to be had.
Reduced Properties For Healey Fox
Healey Fox have properties at greatly reduce prices in Ariège, Aude, Charente, Deux Sevres, Dordogne, Haute Garonne, Haute Pyrénées, Haute Vienne and Herault. All such properties will be rural and all will require some work to make them into comfortable homes but it is amazing that you can still buy something that you could just about move into for less than £50,000. With a budget of €100,000 you can choose a location in most parts France, away from major cities, but again you will be limited to buying a rural property or a small village or town house. However, in reply to the question we set in this article, the answer is definitely "yes" it is still possible to buy cheap property in France.
Search French Reduced Prices Property
Articles On Buying and Living In France
What To Consider When Buying A Cheap French property
1. Location. With property purchase anywhere in the world location must be a top consideration, it will always be the one thing you can't change. When choosing a home in France think carefully how it will be to live or holiday in the location. How far are you prepared to go for daily supplies, how far from an airport, how far from leisure facilities, etc?
2. Condition. Consider carefully how much work to a property you want to take on. Think about the skills you have, the spare time you have and your total budget. So many people take on a project that is just too large for them and are finally forced to sell something incomplete for which they may not get back the money they put into it. It is often tempting for Brits to buy a property with a house, outbuildings and a lot of land because the package is so cheap compared to anything similar available in the U.K. However, it is so often that we see these properties come back onto the market when the dream became a nightmare.
3. Connection to services. It may be romantic to get your water from a well and have your own generator for electricity but is it really how you want to live? The cost of connections to main services can be expensive so do get an estimate for the cost from the relevant authorities before you agree to purchase a property without services.
4. Local environment. It is a good idea to spend as much time as possible at any property you are thinking of buying just to see what the local area is like and to make sure that whatever you want from a local area will be met. Are there farming activities that seem intrusive either by the noise they create or the smell! Do the neighbours appear friendly, do they seem like the people you would get on with? Are there people living in the neighbourhood full time or are all the properties used as holiday homes? Are all the properties owned by expats or are there French families still living close by.
5. Finances. It is not generally possible to raise a French mortgage to buy a property valued at under €100,000 so if you are looking for a cheap property you will need to have the money available either by re-mortgaging your U.K, property or from savings (if you are one of the lucky ones). Don't forget that in addition to the purchase price of the property you will have to pay the fees of the Notaire which, on property in this price range, are likely to amount to 8%-10% of the purchase price. And don't forget to allow for the running costs of your home in France. If you are making it your full time residence then they are likely to be less than the running costs of a U.K. home but if it's a holiday home it's worth checking out how much extra the costs of owning your French holiday home will add to your annual expenses.
Finally, if you are planning to buy a cheap French property be cautious. It is very easy to get caught up in the excitement of finding such a bargain but do ensure that you work with a knowledgeable and experienced agent you can trust and who can help you with all your questions and get satisfactory answers for you before you commit to the purchase. Don't rush headlong into signing to purchase the property, remember, it's still a buyer's market in France.
Buying a French property And Avoiding Mistakes