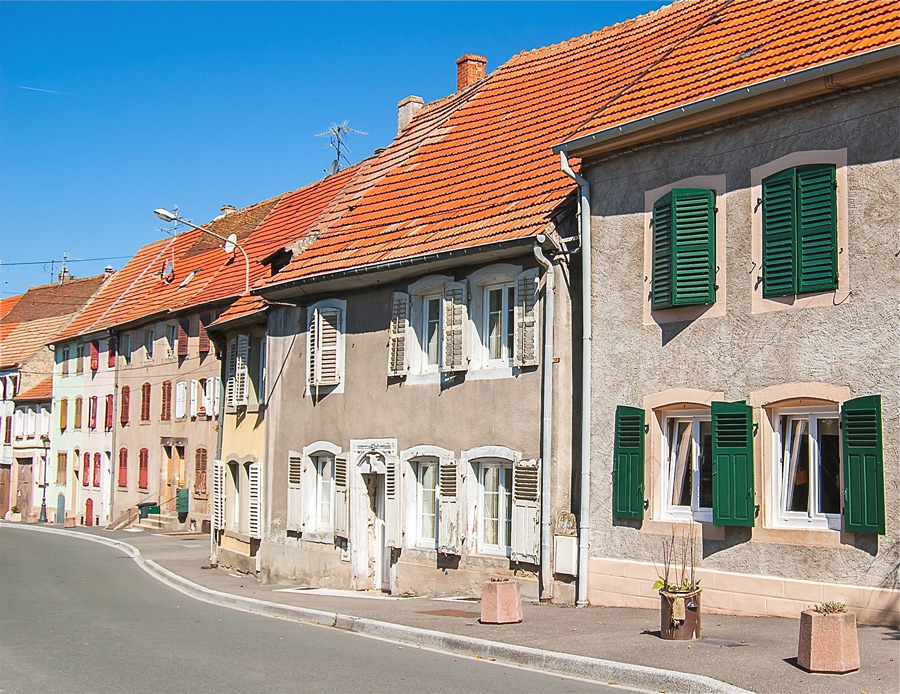 What Affects Property Prices In France?
There Are Two Ways Of Looking At This Property Prices Question
Firstly we will consider what affects the price of French property over time and secondly how location always affects the price of property, even in France! When I bought my first French home back in 1987 French property prices generally increased by around 5% per annum which compared poorly to the average price rise in the U.K. at this time of 12%. When talking to clients about buying French property I always made it clear to them that there was little financial investment to be made by the purchase but rather, the investment they were making was in a French way of life. This I still believe to be true.
The French property market has always seemed less consistent than that of the U.K. and although the 5% increase per year seemed to have been realistic more or less from 1980 until the recession of 2008 at this point the market became more volatile. In 2008 prices fell by 3.8% and fell again in 2009 by 4.07%. 2010 saw an increase of 7.57% followed by an increase in 2011 of 3.66%. 2012 saw drop of -2.08%: 2013 -1.85%: 2014 -2.54%: 2016 +1.55%: 2017 +2.9% and 2018 is expected to show an increase of 4.2%. So the current news on French property prices is that they are rising steadily once again. BNP (the French bank) also recorded 4198 mortgages released to Brits buying a French property in 2014 rising to 5492 in 2016. In addition there were 2894 mortgages granted to Brits already living in France. The average price of property bought by Brits obtaining a mortgage from BNP was €256,430 in 2016.
So, back to our first question, historic trends indicate that since 2000 French property prices have not continued to rise at 5% and other than the rather odd year of 2010 it really is only recently that they seem to be heading back towards that traditional increase.
The Effect Of Location On Price
This can be looked at in two ways. There is the effect of geographical location and the effect of local location. By that I mean that different regions of France have different property prices and hamlet, village and town houses within an area are also priced differently. Inevitably the laws of supply and demand affect both of these reasons.
Property in Paris, Côte D'Azur and Alps is the most expensive in France. Other than this prices are affected by proximity to places of work, sea and the climate. Properties in towns where there is easy access to work are always more expensive by the square metre than rural properties in France, French coastal properties tend to be 30% more expensive than inland properties and property along the Mediterranean coastal strip is generally more expensive than property in the north, centre and southwest France. There are always exceptions, of course, the Loire Valley being one and the little town of Uzès in Languedoc Roussillon being another.
When it comes to the location within a region generally price is affected by a balance between proximity to services such as shops and restaurants, to leisure activities such as rivers and lakes and to the beauty of the immediate surroundings. Properties in little hamlets in departments such as Haute Vienne, Charente, Deux Sevres and Vienne are amongst the best value houses for sale. These are all rural areas where the local population find it difficult to live because of the absence of work. For anyone looking for a bargain property I cannot recommend these areas too highly. The 16 years I spent living in Limousin were amongst the happiest of my life. Dordogne, Gers, Lot et Garonne and Haute Garonne are further down into southwest France with beautiful river valleys and rolling countryside and rural property prices here are also very reasonable as long as you don't want to be within 30 minutes of an airport. Airports also increase the value of properties. For people wanting more predictable heat and sunshine then the Languedoc Roussillon has property prices well below its neighbouring Provence. You may have to settle for a village house without much garden space but you will be sure of the 300 days of sunshine a year in this region.
Quick links