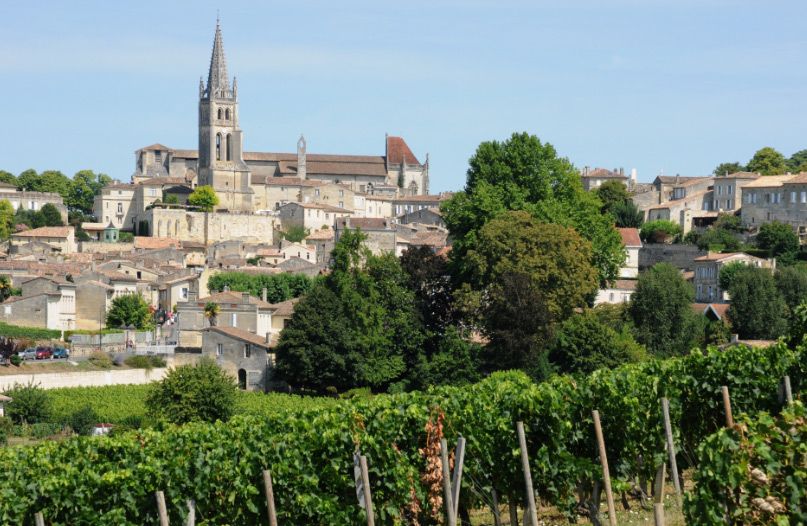 Why Buy Property in Aquitaine France?
Property in Aquitaine France
Aquitaine, now forming part of Nouvelle Aquitaine, is among the most diverse regions of France, with magnificent long Atlantic surfing beaches, cities such as Bordeaux and Biarritz, the largest forest in France in Les Landes, and the lovely countryside of the Dordogne and Lot-et-Garonne departments, dotted with their medieval villages, wooded valleys and ancient castles. Situated in the south-west corner of France, Aquitaine reaches down to Spain at its southern border. The Atlantic runs along the west coast of the region and the Pyrénées mountains are to the south-east. The climate of Aquitaine is very pleasant, spring comes early followed by a reliably warm and sunny summer, a long autumn and a cold, crisp but short winter. It is a climate Brits find very easy to live in as it is warmer and sunnier than in the U.K. but does not have the intense heat of the south of France. Accessing the area is relatively simple, the north of the region is not too far away from the channel ports and makes driving fairly easy and the region is well served with airports at Bergerac, Bordeaux and Biarritz all having flights from numerous airports in the U.K.
Bergerac France
Bergerac is known as the gateway to Dordogne and also classified as a town of Art and History. It is a lovely medieval village surrounded by vineyards including the famous Château de Monbazillac with its delicious sweet, desert wine. It also boasts a really interesting tobacco museum; I have to admit to being surprised when I first arrived in South West Frace to see the fields of tobacco growing, something I hadn't learnt that in my school geography lessons! The river Dordogne is very evident in Bergerac and taking a barge trip on the river is quite delightful. Access to Bergerac is very easy too with the main airport for Dordogne being just outside the town. Property prices are not the cheapest in Dordogne due to the desirability of the location and the fact that most property in the area has been fully renovated. However, there is a selection of town and rural property available in Bergerac from €150,000 and a huge range of large, beautifully restored character properties from €300,000.
Brantôme France
This is another delightful town in Dordogne and known as the Venice of Dordogne because of the beautiful River Dronne which encircles the attractive medieval town. Brantôme is situated on the ancient pilgrimage route of Santiago de Compostella and has an impressive Benedictine Abbey sitting along the riverside with the famous troglodyte cave of the 'Last Judgement' at the rear which you can visit at night to have a really atmospheric experience. Sitting in one of the many cafés on the opposite bank you can enjoy a wonderful view of the river with its willow trees, the weir, the abbey and the mill. Property prices in and around Brantôme are similar to those in Bergerac although there are a few houses on the market at a little less than €150,000. Again, property for sale in the Brantôme area tends to be well renovated and much of it is large and ideal for anyone looking to start a chambre d'hôte business.
Agen France
Agen, in Lot-et-Garonne, unlike the small towns of Dordogne, is not normally a tourist destination but does make a very pleasant town to be close to if you are living in France. It is a typical, middle sized French town situated on the river Garonne with some delightful half timbered houses that overhang the river. The esplanade walk along the river is also really pretty. For me the highlight of the town is the Cathedral of Saint Caprais with its 19th century frescoes but most people associate Agen, rightly so, with prunes! There is a famous pruneaux festival every August when the harvest of another year's prunes is celebrated. With all these plums it is not surprising that the area around Agen is full of orchards, a beautiful sight in the spring when the blossom is out. House prices in Agen are fairly expensive as they are mainly bought by the local population who work in the town. However, out in the surrounding countryside, where you would still have easy access to the town and it's facilities, property prices are reasonable with some delightful houses on the market from €200,000. These properties make good homes for anyone moving to France full time wanting to find work or to create their own business. Agen is not particularly a town for Brits to retire to, its far more for those who want to live and work in France, but don't overlook the surrounding area in your property search.
Pau France
Pau, in Pyrénées-Atlantiques is another beautiful town, but one which most Brits prefer to be near to rather than buying property inside the town itself. It is well situated being only 85 km from the Spanish border and midway between skiing in the Pyrénées mountains and surfing in the Atlantic Ocean. Pau is famous for the impressive Boulevard des Pyrénées, it's 1.8 km length providing the most magnificent view of the mountains. Apart from being a city of Art and History it is also famous for the Château de Pau which was the birthplace of Henry IV of France. This connection makes Pau known as the Royal city and it has always been able to attract the aristocratic community wishing to enjoy the winter sports. Apart from its beautiful mansions it also has 750 acres of green space, always with the backdrop of the impressive Pyrénées visible. Houses in Pau are quite magnificent and the price reflects this, but once away from the city itself there are beautiful small villages and hamlets throughout Pyrénées-Atlantiques offering very good value properties.
Why Buy Property In Aquitaine
Whether you want coast, mountains, countryside or rivers you have it all in Aquitaine. There are also economically lively towns as well as beautiful mediaeval villages and smaller towns and dotted throughout the rolling countryside there are numerous pretty hamlets. The climate is good, access is easy and prices continue to remain tempting. Having lovely towns like Agen, Pau, Bordeaux and Biarritz, Aquitaine has a sense of life throughout the year, unlike some of the more rural parts of France. Pyrénées-Atlantiques is definitely a departement to consider if you want to combine the beauty of the countryside, access to sea and mountains with the proximity to towns where something happens all year around.
If you would like to discuss your plans for buying property in France please call us 01306 775 008, We are always pleased to share our 30 years knowledge and experience with potential property buyers. It's a big decision you may be making and it is wise to get all the help you can. And don't forget, our service is totally FREE.
Healey Fox is paid by our partner estate agents if and when you purchase a property using their services.