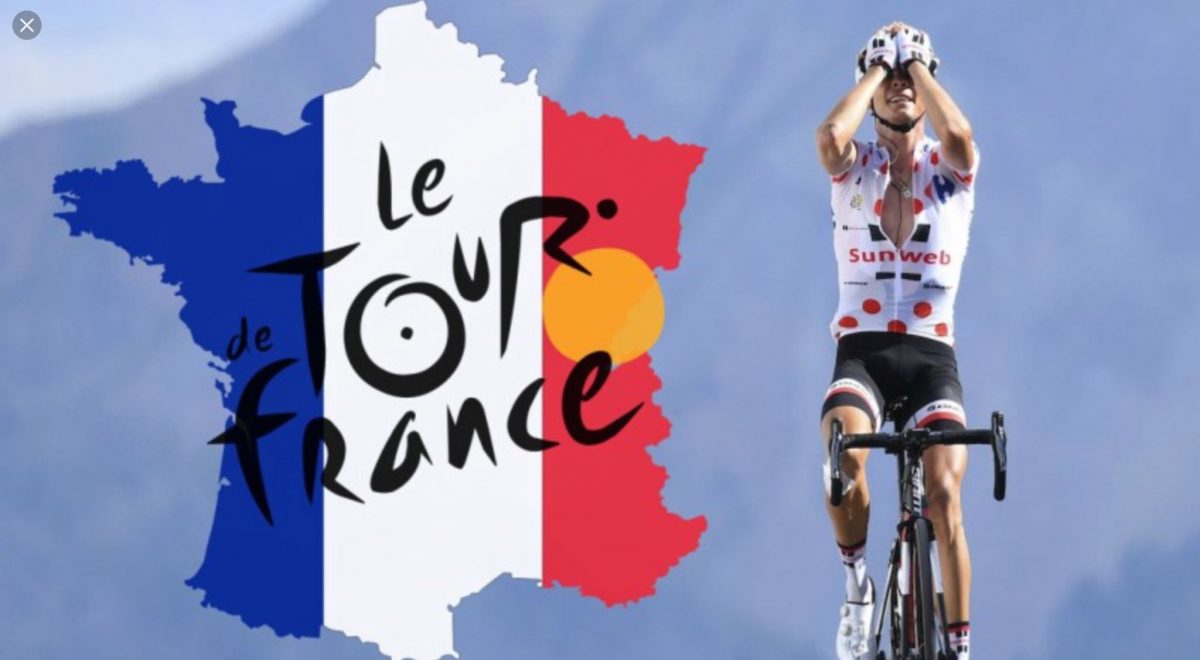 See The Tour de France And View Properties In France
View Properties in Haute Pyrénées and see the Tour de France
Stage 18 of the Tour de France will be departing from Trie sur Basie, a small village in the Midi-Pyrénées where we are pleased to have some lovely French property for sale in Haute Pyrénées. So if you are free around the 28th July why not combine a trip to view properties in the area with the chance to enjoy all the fun and excitement of a Tour de France stage. If you are planning to buy French property then the departments of Haute Pyrénées and Gers in South West France are well worth investigating. The landscape is beautiful offering many views of the Pyrénées across the rolling hills of sunflowers and vineyards. The climate is simply lovely with long warm, sunny summers and not only are the houses charming, they are all also incredible value for money. Is there any reason not to plan a visit to the area to look at French property for sale and enjoy the world's third most watched sports event?
This 3 bedroomed property is a particularly lovely example of the architecture of the area and has a sale price of €260,000.*
Why Buy Property In Midi-Pyrénées
Midi-Pyrénées is the name of the region of South West France which encompasses Haute Pyrénées, Gers, Ariège, Aveyron, Haute-Garonne, Lot, Tarn and Tarn et Garonne. Parts of it were known as Gascony and Quercy and both these names, when used to describe the location of properties, can still confuse people who do not know the area well. The capital city is Toulouse, which is one of the liveliest of French towns with much employment and a young population. Away from Toulouse almost the whole of Midi Pyrénées is very rural and peaceful. Trie sur Baise itself is close to Tarbes and Auch, both lovely towns with lots to see and do and great places to spend some time if you tire of the relaxed way of life. Charming Pau, which is just over an hour away from Trie sur Basie boasts an airport with budget flights to the U.K. and don't forget, depending on which part of the region you choose to live in, skiing in the mountains or swimming in the sea may not be that far away when you buy a French property in Midi-Pyrénées.
Read our article Why Buy Property In Midi Pyrénées
This old farmhouse has 4 bedrooms and a hectare of land and is for sale at €179,000*
More about the Tour de France 2018 in Midi-Pyrénées
After the Olympics and the World Cup, the Tour de France is the most watched sporting event in the world. It is now in its 105th year and attracts people from all over the world as riders and spectators. Unless you choose to watch the Tour at a Stage you will find that you can wait for 4 hours or more by the side of a road, in full sun, just waiting. Suddenly the caravan arrives with promotors, cars with spare bikes on top, advertisers throwing samples of their products to the crowds and non-riding team members. That passes and you wait….and wait….and suddenly you hear the cheer go up from the crowd further down the road, then you hear a great whoosh, feel a draught of wind and the riders have all come and gone in a flash! If you decide to watch Stage 18 in Trie sur Baise you will be able to enjoy a longer event. You will need to be in the market square by 10.30 on 28th July to enjoy all the preliminary entertainment. Slowly the riders will arrive and at 1.30 they head off crossing Gers on their way to Pau….and once they've gone you can start to search for your new home in France. No one can fail to be inspired by partaking in such a French event to want to buy a French property to enjoy the wonderful French way of life.
If you would like to talk to us about your buying plans please call 01306 775 008, we are always happy to share our knowledge and experience with anyone who loves France as much as we do, if we haven't tempted you to buy property in Midi Pyrénées then check out all the property for sale in other areas of France.
* properties currently on the market June 2018