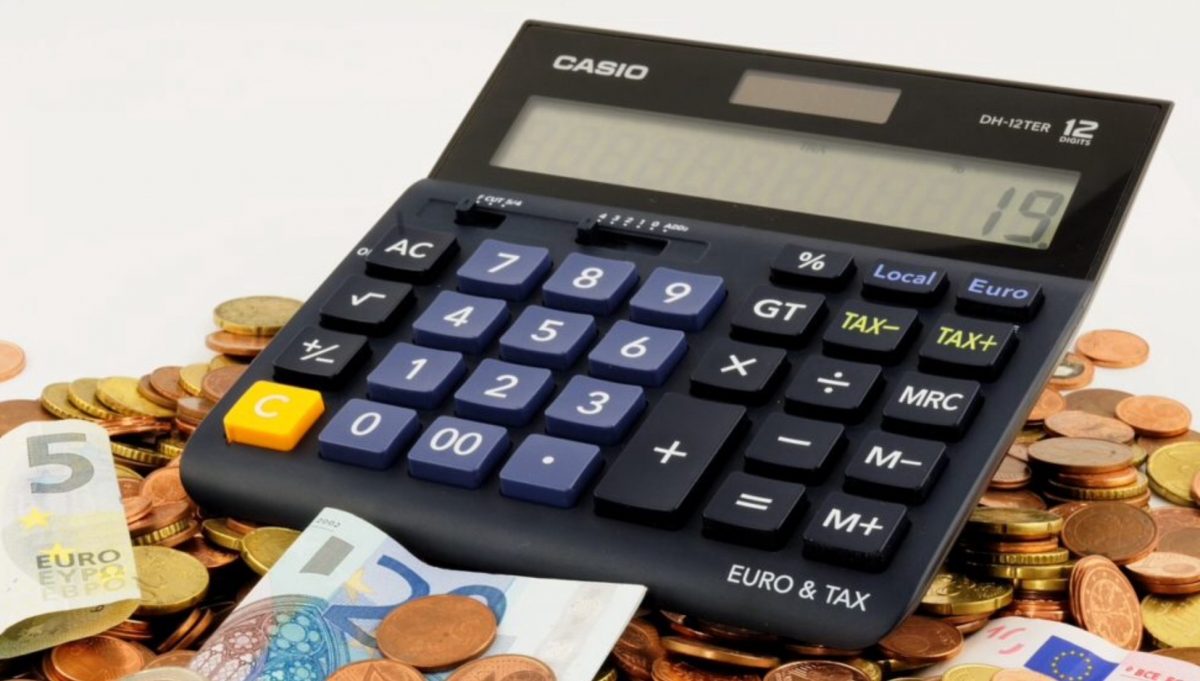 The Cost Of Owning Property In France
Are You Considering Buying Property In France?
Before you decide on your property buying budget it is worth carefully considering the likely annual costs of running your property in France. Sometimes a French property valued at less than €100,000. can cost more to run than one a property costing €300,000 in France.
Most people start their plans to buy a French property by looking at property for sale on French Property websites. However, it really is important to understand the costs of owning a home in France before you start to view French property for sale. The good news is that most utilities and other services you will need are slightly cheaper than in the U.K and the rest of Europe. Needless to say, properties of different sizes, with different facilities and in different locations will incur different costs but INSEE (Institut National de la Statistique et des Etudes Economiques) publish a regular (though infrequent) report on the average monthly costs of running a French property for a family of 4. Sadly, the most recent report published was for the year 2011 but it does make interesting reading and provides a rough idea of likely costs per month.
Property taxes. €96.25
Water, sewerage, electric and gas. €162.50
Mandatory property insurance. €26.42
Internet €35.00
Property Taxes On Your French Home
At the moment two separate taxes are levied on every French residential property – Taxe Fonciere and Taxe d'Habitation. Currently Taxe d'Habitation is charged to whoever is living in the property (either the owner or a tenant) whereas Taxe Fonciere is levied solely on the owner of the property. The French government are committed to abolishing Taxe d'Habitation by 2020. On the 30th December, 2017 Emmanuel Macron signed the last three laws passed in Parliament with the 2018 budget, which began the removal of the Taxe d'Habitation for 80% of households which will be conducted over three years commencing in 2018 "with the prospect in 2020 of a major reform that will remove this tax for all of our citizens" . The removal of this tax will only apply to main residences so if you are buying a holiday home in France you will remain liable for both property taxes. With the abolition of Taxe d'Habitation (which currently includes the tax for TV) on main residences, property owners will still be liable for the payment of the Redevance Audiovisuelle (TV licence) which currently costs €138. Your French estate agent will be able to let you know the current amount of property taxes levied on a property before you agree to buy or even view the property.
Water and Sewerage Cost In France
Both of these services are provided locally by the Syndicat d'Eau et Assainissement as long as your property is connected to mains drainage. Often rural properties have their own private sewage system known as a fosse septique and these properties will come under a separate regulatory body (for sewerage) and will have their private sewage system inspected by the regulatory body roughly every 4 years. Water is metered to your property and the good news is that both water and mains sewage costs are cheaper than the average price charged throughout Europe.
Electricity For Your Home in France
Until 2007 EDF was the only supplier of electricity in France but now there are many more to choose from. Again, the good news is that electricity costs in France fall below the European average price. France enjoys a superb three tariff system. Tarif de Base Bleu means that your electricity is charged at the same rate throughout 24 hours but the preferred option for most people is Heures Creuses/Heures Pleines which has cheaper rates for off peak use. Tempo which is meant for high usage properties and which charges electricity at different rates on different days according to demand usually determined by weather conditions. You can certainly have fun deciding which tarrif you would like to sign up to for your electricity. The details of any property which you decide to view must, by law, show the heating efficiency rating of the property.
Gas Suppliers in France
The national supplier of gas is Engie/GDF Suez and they operate a state regulated charge. However, there are many other suppliers you can choose from including those suppliers that offer dual fuel supplies. Many rural properties in France are not connected to mains gas and if the owner uses a large quantity of gas (for central heating) then a gas tank (citerne) can be installed in the garden at a regulated distance from any buildings. If you buy a property with a citerne you will need to sign a contract with the supplier and the Notaire will have this document for you at the final signing for the property. For those owners wanting only a small amount of gas (for cooking only) then bottled gas can be used. Be careful when you buy it, there are two types, one which can be stored inside and the other which must be stored outside the building.
French Property Insurance
It is mandatory to have house insurance in France and when the Notaire completes the purchase of your property he or she is obliged to see a copy of the insurance policy. Not only is insurance generally cheaper than in the U.K. but an 'All Risks' policy will provide third party and public liability cover, including cover for any school age children for whom insurance against damage to persons or possessions while at school is obligatory.
French Internet Service
There are many different suppliers, all of whom have different tariffs according to what they offer but as a rule of thumb you can expect to pay anything from €35 per month.
Talk To the Current Property Owner Or Notaire
The current owners of the property which you are buying are likely to have all of the above services in place and it is often easiest to take over their current suppliers initially and maybe shop around when you have time! Together, your agent and Notaire should be able to help you take over contracts from the existing owners so that everything is in place on that magical day when you move into your new home in France.
You may also be interested in the following French property related articles: