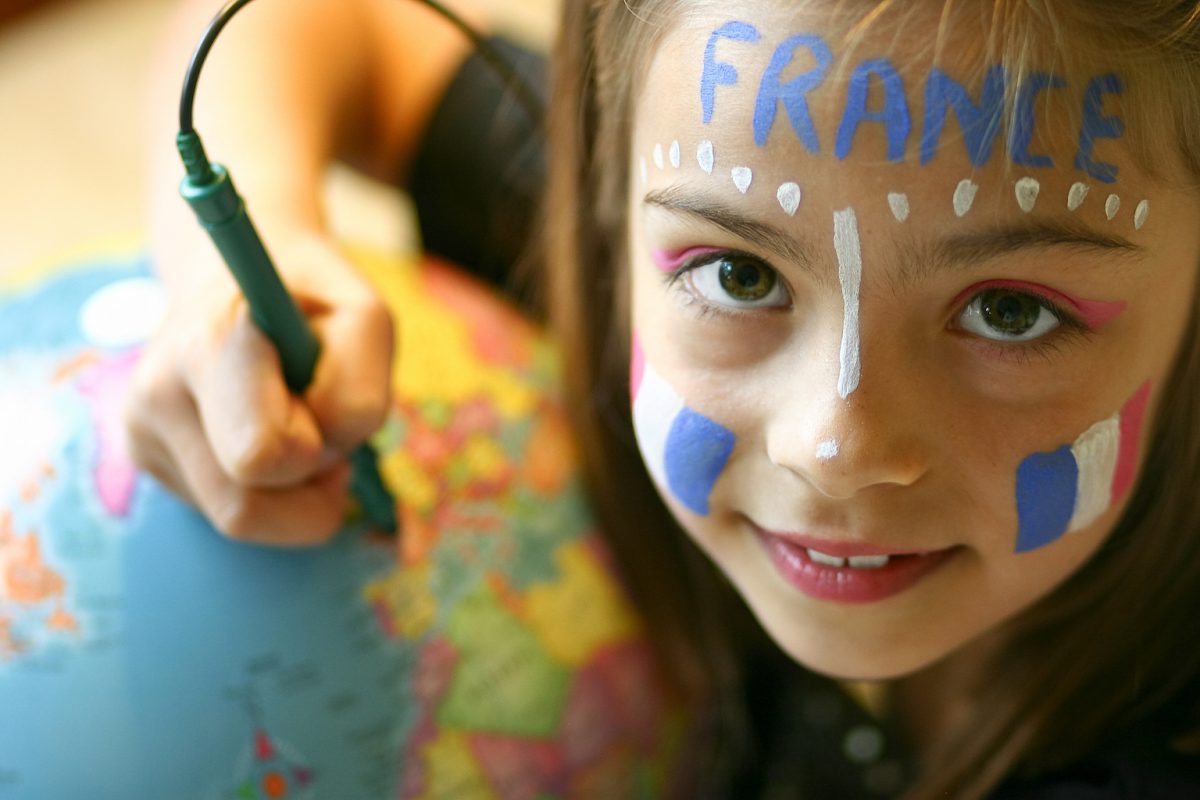 Bringing Up Children and Living in France
Living in France With Your Children
France is a very family friendly country with many people still living in extended families. You may not be taking your extended family out with you but your children will certainly be made welcome at the big family gatherings with their new French friends. France has a climate favourable to outside living, it has huge open spaces and lots of leisure activities. If you are thinking of buying a French property to move your family into full time you will also become aware that all the freedom offered to children comes with the expectation that children are well behaved. France really loves well behaved children but can frown on those who do not know how to sit through a three course meal or to greet neighbours correctly. The other joy of buying a French property and Living in France is that you are certain to get a lot more house and garden for your money than you would in the U.K. So lots more space for a growing family.
What makes France a Special Place For Children
The outdoor lifestyle gives children a sense of freedom. Health and safety seems to have passed by much of France. Rural living in France means that, on summer days, your children are likely to ask for a picnic and take off for the whole day with their friends. The life lived in children's story books still exists in rural France. Hours spent playing about in rivers and ponds, helping the local farmer with the harvest, building dens, this is the way the weekends and holidays are spent. No need for expensive theme parks in France!
Childcare and education start young, are good and are free. From two and a half months to the age of three, babies can be looked after in a crèche, Halte Garderie. These are funded by the local authority (although some high income earners may be asked to make a contribution). The crèches are open 11 hours a day but close for a month in the summer. From the age of two, if the child is out of nappies, they can start Ecole Maternelle, where they will stay until they are six. However, as a parent you have a choice, you do not need to send your child to school until they are six.
Primary age children don't go to school on Wednesdays and this is the day when all types of clubs are offered locally. So although the school day is long (which can suit working parents) there are only two school days before there is a day off!
French healthcare for all ages is amongst the best in the world. I have heard amazing stories of the quality of care given to children and to their families when they have needed to be hospitalised.
Being bilingual is a great gift to give to your children. It's not just the ability to speak two languages, many reports have shown that growing up with two languages can help a child develop skill in mathematics, music and physics. For children brought up in a foreign country it's not only the gift of a second language that we give them, it is also an understanding of another culture.
Working in France gives parents shorter working hours. It is really frowned upon by the French to arrive early for work or to stay late. Of course, if you are running your own business you may find you are working longer hours but the good childcare arrangements will help to offset those hours and if you are home based then your children can join in and help. This works especially well if you are planning on running a bed and breakfast business. Children of such families tend to develop social skills very early.
• Amongst other 'positives' about bringing up your family in France is the lack of obesity. As a country where the quality of food is important children learn to eat wholesome food at an early age. The menu of the week at school is posted at the school gates each week so that parents know the children are getting a well balanced diet and can avoid duplicating the same foods at home. Snacks, other than gôuter in the afternoon, are frowned upon and generally sweets, chocolate and crisps are kept for birthday parties.
So, if you are planning a move to France with young children everything looks positive. The only downside that I have found, from many chats with parents, is that there still remains a lack of baby changing facilities and high chairs when you are out and about with the family. Probably a small price to pay for all the positive things you will find when you bring up a family in France.
Amongst the team at Healey Fox we have the experience of living In France as a child and being educated there and the experience of bringing up a grandchild from birth to the age of 12. Give us a call on 44 (0)1306 775 008 if you would like to discuss your plans of moving the family to France.
We are always happy to have an informal chat with you.