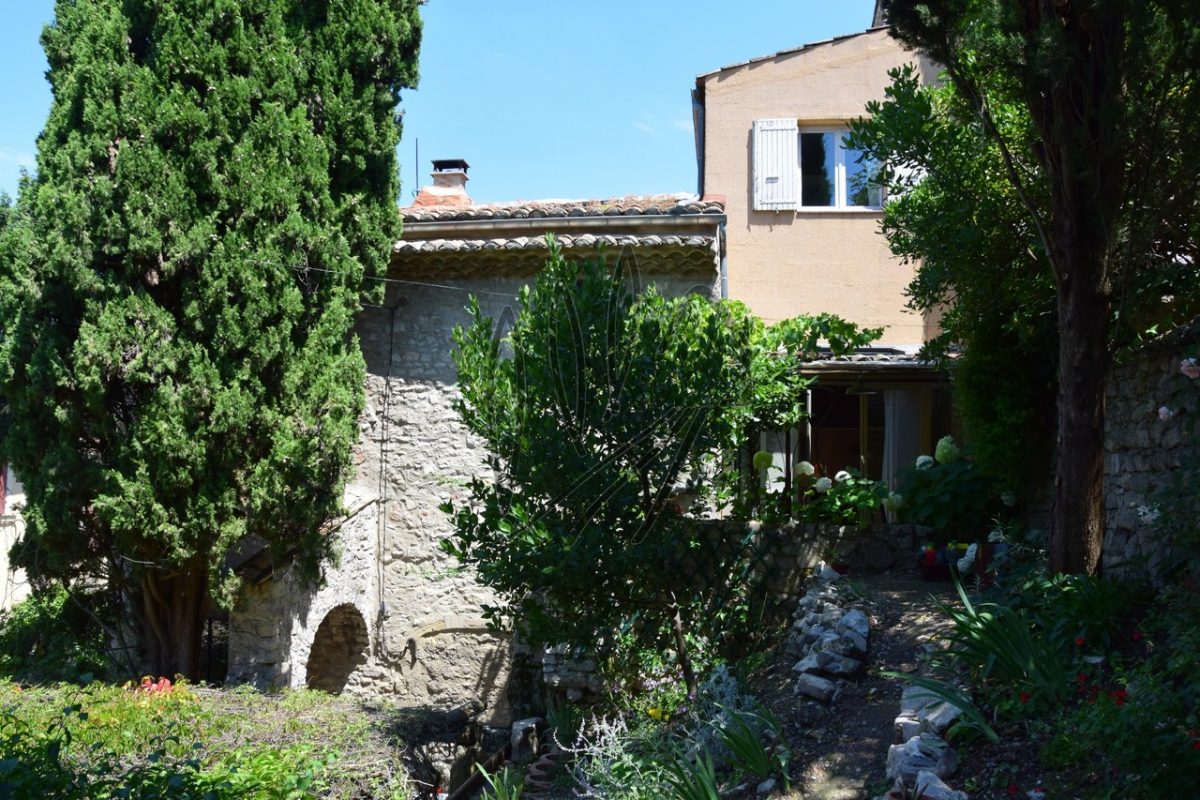 Buying A Townhouse In France
A French Townhouse In France
Very few Brits think about buying a French townhouse when they start their search for a holiday or full time home in France. I believe that it is a location that should be considered carefully although I accept that it depends a little on your reason for buying a French house. Are you trying to find a hideaway or are you buying to enjoy all that life in France has to offer?
Advantages Of A French Townhouse
There is no denying that rural French property is charming and very tempting indeed. The architecture, the garden space, the views and the peaceful way of life in France are so lovely on those summer days when most Brits go on their French property search. However, if most people went to France in the winter to view properties for sale would they still be so enamoured of the rural setting or would a lively market town have much more appeal? Obviously this is irrelevant if you are buying a French house as a summer holiday home! I imagine that a rural location is often the most popular choice with British buyers of French property because disillusioned Brits are tired of the stressful way of life that many lead in the U.K. Getting away to a lovely house in the country seems such a good idea whether it is for a holiday home or a full time home. However, rural properties may not be right for everyone and it is worth considering the advantages of a town property.
What Town Life In France Offers
There is certainly a greater sense of hustle and bustle if you choose to live in a town. For some people this may not be what they are looking for but for others the sense of activity, the markets, the choice of lively cafés and bars, walking to the bakers and other shops, people to say 'bonjour' to may be more interesting than being surrounded by countryside.
Town life offers something to do whatever the weather. Most French towns have beautifully tended gardens in which to sit and chat to friends, loads of pavement cafés and open markets selling local produce and open air swimming pools all good for hot summer days. In the winter there are cinemas (many of which will show English version films), shops, museums, art galleries, leisure centres and cosy cafés. You are also likely to find various cultural activities that you can join throughout the year including lessons to improve your French language if you need it but also day or evening classes in a variety of subjects which offer a wonderful opportunity to meet people and make new friends.
Towns also have busses! Even if you choose a town without a railway station there is likely to be a good choice of bus routes for days out meaning that you don't have to rely on a car.
Finally, towns offer a choice of people to socialise with. I spent 15 years living in a rural France, the location in Limousin and at first I was delighted to be invited to aperitifs and even dinners with my farming neighbours but after a couple of years I began to find that there was little to talk about. The excitement of cows, chickens and the annual harvest did become tedious and I yearned for people who shared my interests, who were living a lifestyle similar to that which I had known in the U.K, I found that I gravitated towards my nearest town, 25 kms away, to spend my evenings with friends that I could share conversations with about things that interested us all and where I could actively contribute to the evening chatter. This doesn't mean that I didn't value my time spent with the local community but I did find that I needed more than a rural setting offered.
How Much Does A French Town House Cost?
Firstly it is important to decide whereabouts in France you want to live and then what size of town suits your requirements. Many properties for sale which are described as French town houses are located in places which we would probably refer to as a large village. So, settle on the amenities you want your ideal town location to have. We currently have properties for sale in Angoulême in Charente from €160,000. This is a good sized town with active life throughout the year and easy acces from the U.K. via Limoges airport. In Charente Maritime the lovely town of St. jean d'Angely has a large house with 6 bedrooms on the market for €300,000. In Le Mans we have a lovely house for sale for €370,000 and in Bergerac in Dordogne a good selection of townhouses from €150,000. Heading further south the lively town of Limoux in Aude has a selection of properties from €100,000, in Perpignan the average price for a town house is around €250,000. In Uzès tow houses are in much demand and have all been beautifully restored so you are likely to need a budget of around €300-500,000 if you want to live in this delightful town in Languedoc Provence.
In the Rhône Alps Nyons has lovely townhouses from €300,000 and in the lovely Roman town of Vaison-la-Romaine prices are similar. There are numerous delightful towns in France to choose from and most offer a variety of types of property and prices. It's worth considering a town location before you head for that rural idyll.
If you are interested in finding out more about properties in France then give us a call or check the properties on our web site.
We have partner agents who would be happy to show you properties to suit your requirements. Alternatively, if you have any other questions about buying in France we are always happy to have an informal chat and share our knowledge of France.
Call Healey Fox on +44 (0)1306 775 008