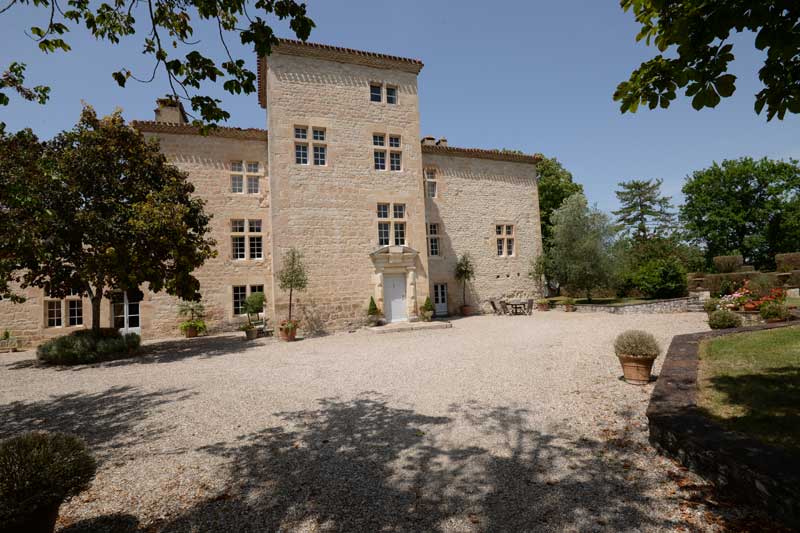 Is It Wise To Buy Property In France?
Buy Property in France
From time to time clients ask for our answer to this question. It's difficult for us to give as we are so passionate about the country and its properties but we do try to take them through the pros and con to allow them to make their decision and not just go away and buy property in France. Most people nowadays know at least one friend or family member who made their decision to buy a French property. Many people also know of someone who has a property for sale in France. So it is important to answer this question dispassionately.
We start by asking "why would you like to buy a French property?"
The answer is likely to include many of these reasons:-
Enjoyable holidays in France
Sometimes people who tell us this are planning to buy a French property for a holiday home in which case they tend to like the idea of holiday home in France where friends and family can experience a different culture and way of life in the sun and return year after year to share time together. Often, however, people have enjoyed their holidays so much that they are contemplating moving to France full time.
Click to read our French holiday home article.
Searching For A Better Climate In France
This is something we hear very much when winter in the U.K. drags on and on only to be followed by a cold and wet summer. There is no doubt that if you head south of the River Loire you will enjoy a much warmer climate than we have in the U.K. The further South you go the more sunshine and heat you will get until arriving on the Mediterranean coast you will enjoy 300 days of sunshine a year.
See our list of French Property for sale by the sea
Love the French way of life
There is certainly a special something …je ne sais crois….about life in France. I believe this is partly due to the better climate leading to a more relaxed lifestyle and also the French desire to maintain traditions, especially in rural areas. Is this not a good enough reason on its own, to Buy Property In France?
Read our articles on the French lifestyle, a must if you are thinking of buying property in France
Property Prices Are So Cheap
This is indisputable. Rural properties, in particular, are amazing value for money and offer many of us the opportunity to buy the kind of house we could never afford in the U.K.
Have a look at these tempting French properties for sale under 100K
Or look at our Bargain French Property Page (Reduced French Homes)
A New Start – Living In France
We hear this generally from young families bringing up children in France and living in France and retired people who just want to change their lifestyle to a French one.  With property prices being so much cheaper France offers many people this opportunity. It becomes possible to reduce the need to earn a high income and enjoy more time as a family, do you want to start a new life in France?.
Why Shouldn't I Buy A French Property?
There are some reasons that we come up against occasionally that is forcing U.K. buyers of French property to put their French home back on the market and to return to the U.K. so it's worth checking whether you think any of these may apply to you.
I miss the family – This most often happens when a first grandchild arrives. Suddenly the tug of family love becomes too great and the new grandparents want to be on hand in the U.K. to help with, and to enjoy, the new addition to the family.
I want my children to experience some of their education in the U.K.
We sometimes hear this from parents who gave their children the benefit of their early education in France but who would like them to gain U.K educational qualifications as they progress to secondary school.
I am getting too old to drive
Most U.K. buyers of French property choose an idyllic rural setting and unfortunately such locations make a car a necessity as French local transport is even worse than that in the U.K.
If you are moving out to France in your retirement do think carefully about the location of your new home. Link to Living the rural life in France
I cannot earn enough
Do research carefully your plans to earn an income in France (if you need to). Be very realistic about any form of self employment, especially income from chambre d'hôtes business. If you need employment then do try to get this organised before you commit to buying a property.
In Summary
Buying a house abroad can be an exciting thing to do but it will always come with its challenges. However, in my opinion, most things in life worth doing are also challenging. If you have thought carefully, researched hard and still feel it's right for you then do it!1
Healey Fox have years of experience of living and working in France and we are always pleased to have an informal chat with you about your plans
Call us +44 (0)1306 775 008
More great reading for you: